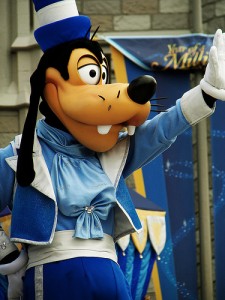 If you're using Social Media to build a brand for your business, attract new clients, develop relationships, and increase your credibility, here are 5 tips to help you look like a pro:
1. Use a picture of yourself and not a cartoon face or logo as your profile picture. We do business with people.  As we say in news, put a "face" on your story. Let people get to know you.
2. Have a handle or e-mail address that is professional. Dump the sweetiepie@aol.com or @IamMommy unless it is part of your company name or brand.
3. Avoid posting updates or Tweets that contain slang, curses or off-color jokes/remarks. The world is reading your material. Don't embarrass yourself.
4.  Make sure your picture looks professional. As important as it is to be authentic and genuine, I often wonder why businessmen have pictures of themselves with their shirts off, or women are scantily dressed or looking overly flirtatious. I'm no prude but if you're on line for business, the way you look adds to your brand. Be congruent.
5. Re-read before you send or post something. I've gotten DM's on Twitter from men I have built relationships with that were signed XXOO. Am I going overboard on this, or is my New Jersey attitude shining through? Just thinking this is not appropriate business lingo.
Like me, you probably work super hard to provide value, build your reputation and increase your  visibility. Keeping your brand positive and professional will help.
(Photo Credit: Richard Brown)