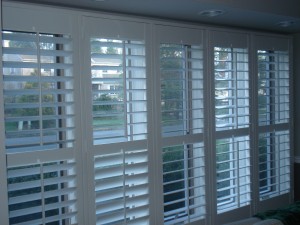 2009 was a rough year for many of us. It was also an exciting time for people who are embracing new opportunities to communicate, use Social Media, build new business strategies and kick-start their organizations.
Marketing and business guru Tom Peters says, "If you don't like change, you'll like irrelevance even less."
Technology and the changing economic landscape demand that we approach our missions,  creativity, communication and business development strategies with a fine balance of care, patience, vision and long-term growth.
Consider what you have accomplished and learned in the last year or two. Think about how you deliver your message in our "crazy busy" world. Whether it's Public Relations, websites, Twitter or sales calls, your communication must be top-notch. It must be distinctive and compelling. You must rise above the noise and clutter in the marketplace to truly excel and shine.
Be brutally honest when answering these questions.
Are you:
1. Communicating a message to the public  (website, Social Media profiles, brochures, interviews and blogs) that is cohesive, congruent and compelling?
2. Using a sales pitch or are you focused on building relationships? (The latter is the right response)
3. Developing new levels of self-confidence without being pompous or arrogant?
4. Creating a buzz from your elevator speech, networking and Social Media activities?
5. Learning communication and sales strategies from a mentor in your field?
6. Asking trusted colleagues or friends for honest feedback on your marketing materials, presentations, and communication skills?
7. Blogging, making video's and watching online conversations to head off negative customer service mentions and problems?
8. Listening and learning from top-notch public speakers on how you can improve your presentations?
9. Reading trade publications and books to help you with the learning curve?
10. Effectively using traditional media (print, radio & TV) to publicize your company?
11. Taking advantage of Search Engine Optimization (SEO) in your articles, press releases and posts?
12. Providing valuable content and authenticity in your blogs, articles and newsletters?
13. Asking quality questions and truly listening to people?
14. Approaching others with a positive attitude that communicates success, excellence and credibility?
15. Communicating results and value to prospects and clients?
16. Building bridges instead of walls in conflicts and disagreements?
17. Effectively using your body language and voice to build rapport and trust?
18. Energizing people you spend time with or dragging them down with negativity?
19. Offering your expertise to other professionals through their radio or video segments, blogs or newsletters?
20. Shifting your mindset and communication from "What's In It For Me?" to "How Can I Be of Service?"
Above all, do you have the passion needed to have an amazing 2010?
It's important to take stock and think about what has worked and what may have fallen short. All of this, and your willingness to learn, can produce huge results in the coming year.