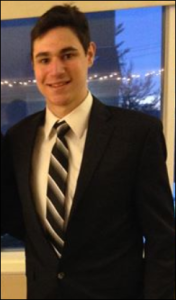 If you're a PR, marketing or branding professional—or you work in sales—you probably spend an inordinate amount of resources trying to "get a handle on your target audience." It's time to dump the demographics and toss the generational preferences pie chart.
You must drill deeper than demographics. These days, you must market—with clarity—to one person. It's essential to create a buyer persona and profile of your ideal client. Note that "client" is singular, not a community or demographic. One human being.
A profile or avatar will provide you with a deep understanding of your prospect.
Think about it. Consumers are craving—no they are demanding—personized attention and nurturing. They want to know that brands—and the people behind them—have invested the time and energy to get more than just acquainted. For this reason, you mustn't communicate with a mass group such as millennial women or Baby Boomers.
What can you do without a demographic? Focus on one person. Create an avatar as you have done for your own business or personal social media accounts. For example:
Who is your ideal audience? To reach young men ages 18 to 25, how would you create a social media profile for someone in this group? Take the time and energy to brainstorm and create this one avatar.
You may:
Assign him an age.
Determine his level of education.
Think about the region and country where he resides. Does he live with others or alone? Does he own or rent? Is he a college student?
Identify your person's likes and dislikes. What does your buyer enjoy on Netflix or iTunes? Which social media channels does he prefer? Does he loathe or love tattoos and piercings? Consider his friendships, online games, favorite sports teams and foods, hobbies, clothing and political affiliations.
Understand how he consumes information and communicates. Does your buyer prefer BuzzFeed, The Wall Street Journal or Inc.com? Does he favor online tutorials, podcasts, YouTube or written blog posts?
Consider how he spends his time. Does your person enjoy the outdoors or a gym membership? Does he stay up late?
Think about those closest to him. Is he family-minded, close with his parents, siblings and extended family? Does he have a significant other or partner? Does he have pets? Does he have a lot of friends?
Get a clear understanding of your person's aspirations. Does he work (or plan to work) in a corporate setting, remote job or part of the gig economy? Is he a spender or a saver? Is he a risk-taker?
List his social values. Is he an animal lover, an Eagle Scout, a volunteer at the local food pantry, or an annual participant in a 5K race for breast cancer awareness? Does he litter? Does he vote?
Focus on your person's concerns and challenges. What keeps him up at night? What worries him? What scares him?
The next step is to give your person a first name. It's probably Hunter, Tanner, Matthew or Quinn. (If you've named your avatar George or Robert, you may need to rethink some of this.)
The final step is to find a picture (an avatar!) of your person. He may be a face in the LL Bean catalog or on the Best Buy website. You may find him in your local newspaper circular. Clip the picture to the responses you've written above. Meet your buyer. Keep him front and center in every aspect of your marketing, PR and branding brainstorms. Think: What would Tanner do?
The real application
Now, market and communicate with this individual. You have taken the time to get more than just acquainted with your prospect. You've gone beyond a crowd of young males ages 18 to 25. You've paid attention. How can you show your buyer he's special?
Market to his needs.
Communicate in the language, phrases and buzzwords that will resonate with him.
Choose images, memes and graphics with care.
Customize Snapchat stories and Instagram accounts.
Invite user-generated content from events that he can relate to, and share with his friends.
Use list-building and auto-responders tactics to share free content in the format HE prefers.
Follow him on different social media accounts and share his content when appropriate.
Compare this approach to reading one of your favorite books. If you're like me, an author who can make the reader feel as though they are speaking directly and only to him is magical. Millions of copies of the book may have been sold but it was written in such a personal style that readers feel an emotional connectedness to the author. It's memorable.
Is your marketing memorable?