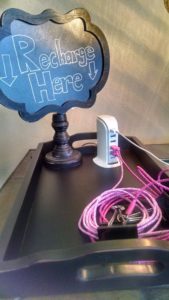 There are trends content creators in health care must pay attention to in 2017. Let's take a look at what matters for writers, marketing and PR communicators working in the industry. Will you include any or all of these content creation tactics in your strategic plan for the new year?
1. What matters is a new level of storytelling. It's time to deepen the basic brand journalism model that focuses on connecting emotionally with prospects and customers. 2017 is an opportunity to have your community share the experiences they have with your health care organization. Author Seth Godin said: "People don't buy products and services. They buy relations, stories and magic." Can you clearly identify the experience your hospital, services and staff bring to each and every patient? Marketing blogger Susanna Gebauer advises that communicators "give a voice to happy customers in your storytelling." Building influence takes time but telling the right stories can tremendously help it, Gebauer says.
2. What matters is the explosive use of personalized video. The hottest marketing trends are personalization and video. Combine the two and your open rates and engagement will likely be impressive. Michael Litt, CEO of Vidyard, a video marketing company, says health care and other marketing pros can promote products, services and events with personalized video invitations, exclusive discounts and more. Of course, it seems there are also new features coming weekly on Instagram, Snapchat, Facebook and other platforms.
 3. What matters are simplicity and value. Marketing and PR pros are discovering that a focus on value can simplify sophisticated scientific and medical issues. The approach also resonates nicely with patients. Medical mumbo jumbo has no place in today's consumer-based marketing. Confused patients, family members and people in your community won't stick around and try to decipher your message. As communicators, we must translate highly complex verbiage into clear, concise, compelling—and jargon-free—words and images. Within the process, we often forget the "V" word: value. Savvy marketing and PR pros are focusing on value when creating videos, blog posts and campaigns.
4. What matters is energizing stale topics. Repurposing content has been popular this year. Over the years, it's been a useful practice for me. However, let's try a new approach in which communicators tap the sales and customer service departments for information. Folks who are on the front lines with prospects and customers are likely to hear firsthand about challenges and trends. There's a terrific post on ContentMarketingInstitute.com that has tips on how to collaborate with your colleagues. You can create an FAQ section, so your website becomes a trusted resource. Also, use lead generation in case studies, which can be distilled into short blog posts or slide decks.
5. What matters is connecting data mining and marketing. Content marketers shouldn't be intimidated by statistics and numbers. After all, stakeholders expect communicators to connect metrics with business outcomes. Can you formulate a hypothesis about content performance and compile an easy-to-read pie chart or graphic that provides highlights, supporting data and next steps? John Santaferraro is the chief analytics officer at Educational Measures, a company that measures real-time audience engagement. He says it's essential to translate "the fire hose of data into actionable reports and interactive dashboards."
6. What matters is a customer-centric approach. Are they patients or customers? Some hospitals are stepping up their customer-centric approach, others are in denial, says a report from Kaufman Hall and Cadent Consulting Group. The State of Consumerism in Healthcare study concluded "a growing number of health care professionals understand that a wave of consumerism is taking hold of the industry." However, few have strategic insights about their patients. Those that do have a plethora of story possibilities, brand ambassadors and testimonials at their fingertips. According to MedCityNews.com, two-thirds of respondents believe that insight into patient behaviors and expectations is crucial. Still, the post says fewer than one-quarter of health care organizations have the resources to gather and analyze significant patient data. It seems like a simple semantics game, recharacterizing patients as consumers, says the Med City News post. With a growing number of people taking control of their health care decisions—and health care reform laws—hospitals and providers must adapt to keep patients. How are you doing in this area?
7. What matters are internal brand ambassadors. Employees are the voice of your content. If you're looking to (easily) create content that's "on-brand" and bolster employee engagement, consider what IBM, Humana and MasterCard are doing. Corporate marketers are transforming colleagues into social media advocates. Employees post brand-minded news and other content across personal social channels. Humana's effort began this year with 500 people and has grown to 2,900. Jason Spencer, Humana's social media community manager, says: "Focusing on content style and giving employees 'an expert voice' on how to handle Twitter and Facebook posts are keys to success."
Are you prepared for the coming year? What matters to your organization and professional development?
11/13/2016