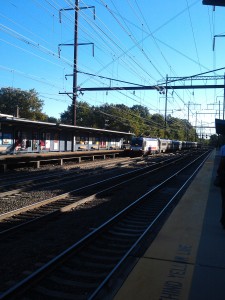 It's not a joke but many senior executives in business are kidding themselves.
They mistakenly believe that they are communicating to colleagues and employees with respect and kindness. But with some brief introspection and coaching, leaders can quickly discover a level of self-deception and betrayal that deeply impacts the performance and behaviors of multitudes of people.
This is the foundational work of The Arbinger Institute, a global management training and consulting company.
One of Arbinger's best-selling books, Leadership and Self-Deception, explains that there are two kinds of people.
Communicators who are "in the box" have a distorted view of themselves and others. They are isolated and treat others as objects; entities that lack feelings and emotions. Leaders who are inside the box are disrespectful in subtle ways as they operate with an absence of empathy and compassion.
Executives who are "outside the box" are thoughtful and considerate of other people. They are attentive and treat people—including strangers—with kindness.
If two people in a conversation are both in the box, there's little room for progress, negotiation, and positive outcomes.
A simple way to know
Consider this example from Leadership and Self-Deception:
You are sitting on a crowded commuter train and the seat next to you is empty. Do you put your bag on it and hide behind your newspaper hoping no one will squeeze in? We've all been on both sides of this situation—the one who is seated and in the box, and the stressed passenger desperately searching for a place to sit. If the seated passenger was out of the box, he would make eye contact and smile at someone, silently sending a welcome signal to take the open seat.
Those in the box are betraying themselves, according to Arbinger.
Self-betrayal is about a time when you had a sense of something you should do for others, but didn't.
Read between the lines
When communicating at work, you may realize now that the few words you exchange when greeting your administrative assistant are rushed?
Were you inside the box as your admin responded to your "How are you doing today?" obligatory question as you breezed past the desk? Did you forget that your admin is a human being with feelings?
You may not have recognized your actions as being insensitive but your assistant likely did.
A recent blog post on the Arbinger website explains that garnering respect or disrespect comes not from outward behavior but from deep within the spirit and heart of the leader.
"What is that spirit? In Arbinger terms, we describe it as a leader's 'way of being.' It is how I choose to see others around me. I see them either as people who count like me or as objects to manipulate or ignore. This spirit, or way of being, is a choice with consequences. If I choose to see others as people instead of objects, and hence manifest a spirit of respect toward those I lead, I inspire or invite responsiveness and respect from them. If I choose to see others as objects, and manifest a spirit of disrespect, I excite strong resistance to my leadership, despite the appearance of compliance…This awareness provokes an 'others-mindedness' that benefits the whole.
In a responsive way of being, we are open, yielding and present in the moment, whether we are working with people or trying to solve problems. We let the influence of others guide how we see and treat them. We have the freedom and courage to be self-critical and thus adaptive. We become leaders…who are poised for success…"
Self-awareness about being in or out of the box is the first step towards improving your communication and leadership.