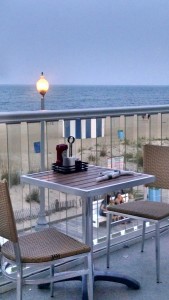 Yes, I went there. I'm the poster child for "I swore I'd never do this…"
I haven't posted any new blog content on my own site or LinkedIn page for eight months. I've been writing content and news like a madwoman, but not for myself. I fell off the proverbial wagon. How could eight months have passed so quickly?
I've been here. I've been there. I've been everywhere, and I've been nowhere.
But, I'm back.
What's been happening?
Like you, I'm desperately hoping and praying our world hasn't permanently gone to hell in a handbasket. (Do millennials even know what that phrase means? I may have to change my name to Mildred or Harriet.)
In the world of "SueYoungMedia," I have spent some time:
Listening to podcasts for learning and inspiration. Translation: A kick in the rear end.
Walking a lot. Translation: Put one foot in front of the other. Stop overthinking.
Thinking and not doing. Translation: I need to "just be" might just be an excuse.
What's changed these past eight months? On a personal note, my family has had some significant highs and lows. The circle of life didn't bring surprises but still there were sadness and grief. The upside had several joyful celebrations and milestones.
When I started my blog in 2008, I committed to writing and sharing anything that's related to communication. That covers a lot of ground, from PR, news, business, sales, social media, interpersonal and so much more.
It's time to communicate again. What have you been communicating these past few months? Let me know what challenges or topics you'd like covered. Comments are always welcome.
I thank you for reading.