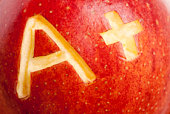 Have your business and communications students received the best training in strategic online sales, social networking, and content marketing?
Do they know how to apply these elements to real-world business?
Are graduates properly prepared to compete in our new digital workforce that encourages  relationship selling and entrepreneuership? 
The gap must be filled or students won't get hired and retained by top companies. The gap must be filled because your school's reputation and fundraising are on the line. 
Susan works with college students who want to integrate social media and business skills to achieve communication, sales, and leadership success.
College educators and administrators who manage business and communications programs are hiring Susan to help students pull these vast amounts of knowledge and information together.  Susan is also hired by Career Services departments to speak to students at job fairs and conferences. Popular topics include interviewing skills, social profiles, self-promotion, and confidence.   
Why are schools and colleges hiring Susan Young?  
Susan's experience spans 26 years. She offers a thorough knowledge and skill set to students and educators. As an award-winning radio news director and reporter, social media pro, and owner of a successful communications and training company, Susan provides strategies, tactics, and insights to teach students the new skills and mindsets they'll need after graduation.  
Most schools are now realizing the absolute need to offer students real-life business and social media knowledge and insights.  A static LinkedIn page and blog post about a concert don't constitute an online presence. 
Graduates must be prepared to enter a workforce where social channels rule. It's all about:
Content marketing

Online networking & influence

Social profiles and hiring managers

Strategic relationship selling

Brand ambassadors

Reputation management

Writing and communication 

Cross promotion

Access to decision makers in business
Contact Susan today for a customized program that includes a 3 hour, in-person training on your campus, and Skype sessions throughout the semester.