Content curation is so much more than compiling lists and dropping articles, blog posts, and images into pretty templates. Platforms like Paper.li may work for amateurs, but content curation is big time business.
Content curators — or editors — find, sort, categorize, and distill the big data and vast amount of content that's accessible to us. Google Alerts will locate and list articles, blogs, and stories.  But curation is the hot ticket item in social media and business. It requires the human factor — someone with a pulse — to make sense of our collective informational chaos.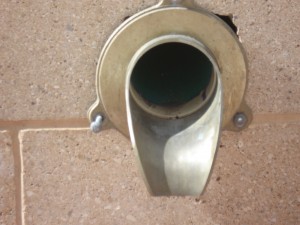 Author Steven Rosenbaum writes in Curation Nation: "When you add a human editorial layer, a curational perspective that organizes gathered content and community participation, you get real results."
Savvy companies and communications pros understand that content pulled from a plethora of sources should be categorized by curators who:  
Know their audience, readers, and brands
Keep abreast of trends, twists, and turns in a specific niche
Pay close attention to articles, chats, interviews, videos, and conversations to discover the 'buzz of the hour/day'
Discern the junk from the gems
Monitor trade associations and industry events
Recognize news when it happens because their radar is always on and they trust their intuition
Feel generally curious and enjoy soaking up information like a sponge
Compile a series of valuable and reliable information knowing that their readers trust their judgment and enjoy the blend of quality content they gather 
Understand that by doing these tasks on a regular basis they become a credible source of content and news within a specific area
Become the people who decide what's worthy of your time and attention
As a result, the curator becomes the 'go-to-guy.' When superior news judgment is reflected in the curation process, including attribution to sources and links to original sites, others come to depend on this 'go-to-guy' as more than just someone who sends emails every morning.
Setting the record straight: Curators vs. Aggregators
Blogger Clinton Forry says the distinction between aggregation and curation is that aggregation is automated and gathers records based on metadata or keywords. Aggregators can't evaluate individual pieces of content and make editorial decisions. This is where talented curators shine.
By nature, our brains are drawn to finding and organizing patterns. Humans are funny like this. We can read between the lines, draw inferences on mood, influence, and power, cross reference content, and (attempt to) determine intent and authenticity. Aggregation doesn't allow for this.
Curators are editors — typically people with hard-core newsroom experience — who are liked and trusted by readers. Curators use their brains; they tap into emotions.  Automation and algorithms are based on mathematics, not passion or news judgment.  Editors recognize a well-written story. They fact-check. They have reliable sources within the niche that offer insightful content.
 All of these elements, separately and together, gradually build rapport, credibility, and loyalty between the brand (curator) and the reader.  That's when the editor becomes the 'go-to-guy.' He has the information that other people need and want for their own success.
How does your organization pull together valuable information for employees, clients, prospects, and stakeholders?
 Who is the 'go-to-guy' in your company?