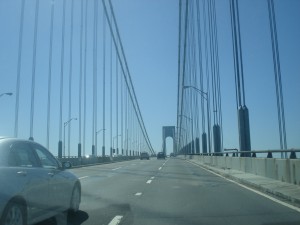 I recently interviewed Michelle Malkin, a syndicated columnist, author and Fox News Channel Contributor. Like me, she is from New Jersey. She's also a mom, blogger and a humble woman who honed her journalism career by working in the trenches as a news reporter. Sounds awfully familiar.
She told me this is an exciting time in Social Media- especially with the unraveling of the traditional press. "I think it's the best thing that's happened to the first amendment in my lifetime. I've straddled both worlds for quite a while now and started out in 'dead tree journalism' in 1992. I worked for the LA Daily News and the Seattle Times. I still have a syndicated column. But traditional media–the dinosaur media–has become less and less relevant as people discover they are not fulfilling their role as true watchdogs."
A Dangerous Free-For-All
I embarked on this Social Media Revolution armed with a college degree in Mass Communication and 20 + years of news, PR and communication experience.
The one aspect of Social Media that makes me cringe is that so many mainstream people (those without formal news training or experience) have decided to become citizen journalists. They want to keep us on the collective "straight and narrow" because traditional media is unable or unwilling to be the media watchdogs. That's honorable…IF you know what's involved.
You must be responsible for the content that you write,  blog, Tweet and deliver. The real-time pace of news in Social Media means that citizen journalists want to "break a story" or cite statistics without fact-checking for accuracy or attributing sources. There are no watchdog's; it's become a dangerous free-for-all.
There can not be a choice between accuracy and speed. The challenge is media wanna-be's don't truly understand what happens in a newsroom when there is breaking news. They lack the mindset, critical thinking skills and process that's essential to the story and ultimately serving the public as a trusted news source.
Accuracy Equals Credibility
Michelle Malkin agrees. She points out that citizen journalists are often walking a fine line.
"The best check and balance is to hold people accountable for what they publish. If you look at citizen journalists and developments in the blogosphere, we have self-correcting mechanisms. We put ourselves out there on the line and all we have is our credibility. In the end people will either trust us or won't trust us. We have to correct things when we're wrong. We have to disclose things. There's an immediacy in this 24/7 cycle that we respond to and react to in a way that the dinosaur media has not learned to do yet."
Too many media executives are insulated from the pulse and pace of the new news cycle of Social Media. They refuse to be dynamic and creative leaders online. Instead they get caught up with lawyers, policy and outdated methods of delivering their product. The results are massive layoff's, feeding the victim mentality of news staff, and plunging revenues. As media analyst Bernie Goldberg said, network news executives are their own funeral directors.
Where does that leave us? We must continue to tap into the creativity and talents of those willing to learn and apply technology. The most important lesson we can learn from the "dinosaur media" and apply to our Revolution is this: Accuracy must always come before speed.  It's not either/or. It's both. In that order.
If you have to ask the question of which comes first, keep your day job.