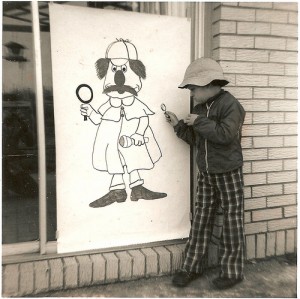 How do the successful thought leaders of any generation invent, create and discover? What's left for us to find that doesn't already exist? Sorry, you won't become a thought leader or be rich and famous if you reinvent the wheel. And the one discovery I've made is the "build it and they'll come" approach ain't all it's cracked up to be.
Henry Ford said that when people wanted a better and faster way to get around, he could have invented a faster horse. Instead, he went with the car.
In the recent "Influencer Project" (shortest little marketing conference), many Social Media leaders encouraged listeners to be more creative and intuitive. To search our expertise, markets and niches for a slight crack in the door that's called opportunity. Isn't that how Pete Cashmore created Mashable, Arianna Huffington built The Huffington Post and Mark Ecko shaped the urban fashion industry?
The Simple Answer
The visionaries and creative leaders that all of us know share the same message and have traveled down one similar path.  They thoroughly understand their industry and marketplace. They know the three key words to innovation, genius and trends.
"Find what's missing."
Brilliant words that are so simple they border on frightening. Find what's missing.
PS– I invite you to take advantage of my 21 day free video series "Speaking of Communication." It covers everything from PR, Social Media, content development, sales, leadership, EQ, public speaking and more. Sign up now at  http://www.getinfrontcommunications.com.
(Photo Credit: Robotech_Master_2000)