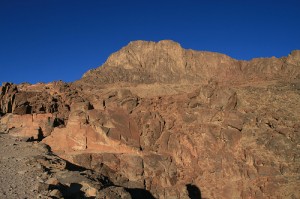 The rules and guidelines of publicity and public relations may not have appeared from the heavens on stone tablets thousands of years ago, but there are several guidelines (commandments) that can help you develop valuable media contacts and increase your name recognition.   I'm happy to share my insights and experiences from playing both sides of this industry. I managed busy radio newsrooms and own a PR company.
Here are The 10 Commandments of Public Relations:
Thou shall enthusiastically know my subject matter and pitch– inside and out.
Thou shall confidently pitch my story in less than 15 words, 140 characters or 30 seconds, whichever comes first.
Thou shall connect with reporters online and build relationships in social media networks. 
Thou shall dig deep into my story to create fresh angles and hooks that impact people.
Thou shall have a Crisis Communications plan in place- before the emergency hits.
Thou shall create clear, concise, and compelling pitches and press releases using multimedia platforms to grab attention.
Thou shall respect media deadlines and be helpful to reporters.
Thou shall follow the news and be able to respond to breaking stories and other "unplanned" opportunities.
Thou shall be persistent, but not be a newsroom pest.
Thou shall love my story, for if I don't, journalists won't either.
And the 11th Commandment: Thou shall never say "First Annual." There's no such thing.
When you understand what is newsworthy and relevant to the media, you will become a trusted source. This in turn increases your visibility, credibility, and revenues.
Remember, your  presence affects your prosperity.
(Photo Credit: MSpin 99)