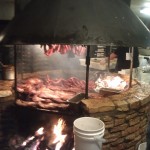 These are rhetorical questions: Are you looking for some excitement? Are you caught up in a bland routine at work?
If things are a bit mundane, consider these 10 points:  
Go away. I'm not talking about a vacation, simply take a day off and bring your journal to a place that's at least six miles away from your home or office. A change of scenery does wonders. Plan a get-away once a quarter, especially when you're stressed.
Keep your promises. The most important promises are the ones we make to ourselves. If you have vowed to take a class, get a certification, or revise your résumé, get going! Feeling stuck is a real drag.
Read often. Learn from the great ones like Gandhi, Harry Truman, Rosa Parks, Maya Angelou, and Steve Jobs. Read their biographies and autobiographies. If you're pressed for time—and who isn't? —read magazine articles about successful people you'd like to emulate. Consider these people your mentors.  
Train yourself to think fast. When the power at the Super Bowl was zapped, the biggest buzz was not about the game and electricity as it was about dunking Oreo cookies in the dark. Nabisco makes Oreos, and it was Nabisco, Walgreens, and Tide that immediately jumped onto Twitter with snappy marketing nuggets. Not only did employees think fast, they took immediate action and created quite a buzz. This leads me to No. 5…
Avoid procrastination. When something needs to be done, get right to it. Putting it off will only cause stress and anxiety. Actor Denzel Washington says that he and his wife have raised their four children with this rule: "Do what you have to do so you can do what you want to do."
Be accountable for yourself. Do not blame other people. Take full responsibility for your actions and words.
Always do your best. This is one of the points that author Don Miguel Ruiz shared in his book, The Four Agreements.  Every day we are faced with a plethora of choices. Many decisions we make aren't in our own best interest. I'll call my client tomorrow. I'll just throw together this report. The key is that your best will vary. If you have a cold on Tuesday, your best will not be the same on Friday when you're feeling better. Don't compare; just do your best in each and every moment.  
Focus on tech. Commit to learning two or three new tech tools each month. Consider what's hot in your field and what your competitors are utilizing. You may decide after toying around with a new program or platform that it's not for you. And that is OK.   
Quit criticizing, judging, and complaining. These three habits destroy people and relationships. They drain our energy and interfere with our potential and achievements. Be aware of how you behave.  
Expect good things to happen. When we anticipate good things, they usually happen. If you expect happiness, love and success, they will begin showing up in your life. If you focus on the negative, these will show up as well. It's like ordering food in a restaurant. You generally get what you ask for.  If you don't like what you're getting in life, send it back. Be clear about what you want.
Which of these can you begin right away? Share your successes below!