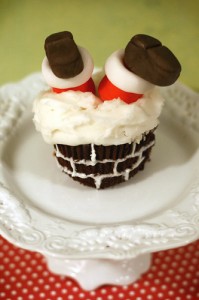 Yes, even Santa Claus can encounter communication challenges while on the job. And you thought you had problems??
1. The "Gen Y" Elves continually beg Santa to remove "Ho Ho Ho" from his signature line in e-mails
2. Naughty comes before Nice in the dictionary
3. His new Virtual Assistant mistakenly thought "Jingle Bells" should be deleted as the ringtone on Santa's new I-Phone
4. Chocolate chip cookies are fine but Santa really should have asked for what he wanted: a Grande Mocha Frappuchino, not milk
5. "Have you been a good little boy?" translates into "Load me up with gadgets"
6. The new sleigh isn't a Hybrid because Mrs. Claus forgot to tell the dealer some of the details during the "Cash for Clunkers" purchase
7. Santa left out part of his address at the North Pole when he wrote to the President requesting money from the economic stimulus package to keep his operation running smoothly
8. Jolly Saint Nick didn't realize how effective his brand really was until he waited in line for an autograph at a book signing with Sarah Palin and "Going Rogue"
9. The Elves brought hoof sanitizer with them this year after Santa e-mailed a company memo about the new H1N1 policy during the busy season
10. Donner and Blitzen felt much better this year because Santa brought Mrs. Claus along, and she always asks for directions
11. Santa misunderstood the word "Poken" when he was at a Verizon holiday party, and was quickly escorted from the building
12. As they leave the North Pole, Santa overhears the reindeer shouting "Next stop, Ronkonkoma"
Hope you had an amazing Holiday!
(Photo Credit: Bakerella)