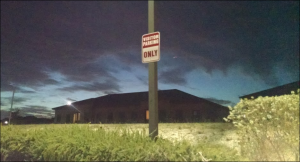 In our new world of social media, fascinating things happen when Marty McFly meets brand ambassadors, bloggers and connected consumers.
Old school communication has taken the time machine south. You've noticed, haven't you?
Pop culture and movie enthusiasts are marking the release of the 1985 epic movie, "Back to the Future." The sci-fi trilogy featured a time machine that scientist Doc Brown concocted from a sleek DeLorean. The movies were packed with other gadgets and "stuff" for everyday life that seemed awfully bizarre.
Is social media our bizarre and concocted time machine?
Few of us could have imagined how the tenets and tools of communication have changed these past 25 years. Or, even 10 years.
Thanks to imaginative, edgy communicators with vision, we now have:
Smart companies with their own news departments that create credible brand journalism stories daily.
Empowered consumers who insist their voices be heard on multiple platforms.
Resourceful entrepreneurs who have quickly—and nimbly—built their own media empires.
These 10 quotes help us frame our modern day PR and marketing picture, and make the depiction quite appealing:
Entertainment website IMDB.com describes the first shot of "Back to the Future":  "The scene opens in Dr. Emmett Brown's (Christopher Lloyd) garage/home laboratory as the camera pans over a large collection of clocks."
Come to think of it, Jeff Bezos, Bill Gates and Steve Jobs all started their tinkering in their garages, too. Hmm.