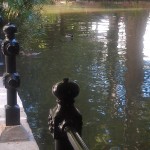 Editor's Note: The following is a guest post by Alicia Lawrence.
The phrase native advertising (NA) has been buzzing around ad agencies since 2012 but only a few communicators have truly grasped its benefits. It's time to demystify NA.
Native advertising refers to the placement of ads that seamlessly blend in with the format and style of whatever platform they are on. Hence, the term "native" as it appears to originate from the site and not a third party.
What Makes NA So Popular Now?
If you've kept your eye on the effectiveness of online ads, you've seen it drop from 9 percent in 2000 to only .2 percent in 2012. People have developed 'selective seeing.' This is why 2012 experienced a spike of interest in NA. Native advertising became a viable option to solve the online ad problem.
Native advertising is focused around the user experience. Since it's seamlessly woven into consumer content, it forces the eyes onto the brand. You're not trying to put a mask on the ad so people read it. Instead, it's about appealing to the needs of a particular audience.
It puts the consumer first by offering relevant content.
 5 Types of NA
-Social NA: Social media platforms have caught on to the effectiveness of NA. Facebook created their promoted stories. Unlike many forms of native advertising, social NA is very affordable.
-Branded Images: Creative original content is another form of NA when combined with a brand. For instance, Porsche sponsored an image-heavy post on The Atlantic that went viral. And there are branded web graphics like this one from Clarity Way.
-Sponsored Videos: Native video ads in particular have become increasingly popular on the web. While they may cost a pretty penny to create, the ROI companies are seeing from NA continues to make it an attractive choice. Native advertising is also a trendy pick for video games.
-Promoted Posts: Public relations professionals have created this form of NA for years. They write and pitch relevant articles that their audience would find educational and enjoyable. The only connection back to the business is a brief mention in a bio line at the end of the post. SEOs have recently picked up the power of promoted posts to further their cause of link building. The article is usually not marked as advertising and most times the owner of the blog has no idea it's even taking place. How can that be? The anchor text and brand is seamlessly woven into the content.
-Creative NA: Due to its very nature, NA harbors the need for creative advertisers to innovate. This form of NA is open for interpretation because that is what makes NA so appealing to the consumer.
The Difficulties and Benefits of NA
Native advertising didn't come without its challenges, which deter many agencies away. Since NA must match the website's tone, style, and format in order to be effective, it requires tailored content for each site. The non-scalability of NA is a major turn-off for fast-paced agencies. This also means the creation and placement of NA is typically quite expensive.
Native advertising is still considered a gamble in the advertising world. We have seen great success with promotional stories on Facebook and natural product placement in videos. However, we've also seen great failures.
What is your experience with Native Advertising?
Alicia Lawrence is a content coordinator for WebpageFX and blogs in her free time at MarCom Land. Her work has been published by the Association for Business Communication, Yahoo! Small Business, and Spin Sucks.