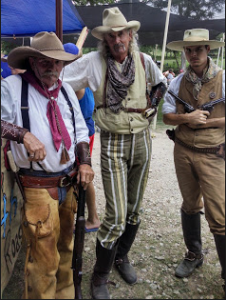 Organizations—not people—have typically been recognized as agile, based on technology and business processes.
However, as communicators and professionals who market and sell, we must focus on human beings and the roles that people play within agile organizations.
At a recent training program I led for an inside sales team in the financial industry, we covered agility. How could the team improve collaboration and competency when working with their business-to-business clients and prospects?
On the Dime
When executives and analysts talk about agility in business, the word pivot is almost always in the conversation.
Being able to pivot means that you can strike the balance between what your plan is/was, AND still assess new opportunities with a high level of flexibility.
Henry David Thoreau said, "Obey the spur of the moment."
To apply agility to your communication and sales, it's imperative that you have a 360-degree view of your relationships, partnerships, prospects, clients, products, services, and self.
This is not a one-time analysis or critique that's done periodically.
Your 360-degree view is ongoing because change is constant. To keep up with the twists, turns, and trends in your industry, you must always be reading, studying, learning…and applying your newly acquired knowledge.
Intensity Counts
Agile professionals are thoughtful, deliberate, and decisive. Their time zone is real-time.
This is what differentiates agile thinkers from the as-soon-as-possible thinkers.
If you want to be the go-to person—the agile professional—you have to:
Immerse yourself in your industry. Your daily formula for success: Study. Simplify. Apply.
Help clients reduce inefficiencies.
Think from the customer's perspective.
Pay attention in a way that is smart, creative, curious, and proactive.
Contact clients and prospects to share new information, updates, and relevant news. Translation: Don't check in, follow up, or touch base. Bring value.
Uncover problems BEFORE they occur. Don't wait for customers to contact you when they have a problem or challenge. That's too commonplace, and mediocre. Agile communicators and marketing and sales professionals contact their clients FIRST, explaining that a problem is looming and offering a recommendation or insight.
Agile professionals solve problems before they arise, making consistent and invaluable contributions to their client's success.