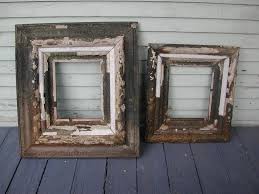 What do Gannett, New York City and Columbia University have in common?
Each were early adopters when they created the role of Chief Digital Officer. The CDOs bring together strategic business practices, technology, skilled leadership and internal and external communications. Most Chief Digital Officers can be found inside of media companies, sitting just a seat or two away from the CEO.
A recent post on emarketer.com says CDOs are most common in these five sectors:
Advertising
Media
Publishing
Nonprofit
Retail
In 2010, there were lively conversations that CDOs were those who didn't get the coveted title of President. Others maintained organizations that supported the CDO position were advocating for silos, the curse in marketing and communications.
Today, demand for CDOs is outpacing supply.
A report from The CDO Club released last month finds the estimated number of CDOs worldwide would double between 2014 and 2015, to 2,000. That's an 800 percent growth from 2012, when there were some 200 CDOs.
The CDO Club, a community of executive digital leaders comprised of 1,000 members, has just named Starbucks CDO Adam Brotman as its 2015 U.S. Chief Digital Officer of the Year.
A complex blend of talent and leadership
Chief Digital Officers are not self-described social media gurus or community managers. CDOs have competencies in the convergence of technology, business, boards and organizational development.
"Business strategies now must be seamlessly interwoven with ever-expanding digital strategies that address not only the web but also mobile, social, local and whatever innovation there may be around the corner," write Rhys Grossman and Jana Rich of Russell Reynolds Associates, a global executive search firm. In their article titled, The Rise of the Chief Digital Officer, Grossman and Rich state: "To help meet these challenges, companies are increasingly looking for a Chief Digital Officer who can oversee the full range of digital strategies and drive change across the organization."
To lead a business through a technological transformation is no easy task. CDOs are innovators despite internal skeptics who whisper and rant about the pitfalls of social media.
According to emarketer.com, a 2015 study from Accenture asked executives worldwide about their progress in leveraging digital governance and decision-making. The results: Eighty percent of those surveyed say they had a CDO or comparable role to oversee the use of digital technologies.
CDOs must have the following five competencies: 
They must be comfortable as a possible successor to the CEO. CDOs have to lead a global culture and drive an online presence. He or she must have experience in business operations, management and recruiting and retaining top talent. A CDO is a visionary, especially in our technology-based world.
They must act as agents of changeand grasp the underlying psychology of consensus-building and conflict resolution.
They must have Board experience and solid communication skills. This is imperative, as the CDO is the conduit between stakeholders and senior executive leadership.
They must know how to set—and implement—sound business strategies. An assembled team of seasoned project managers to implement strategies must be a priority.
They must possess deep knowledge of technology, e-commerce, consumer behavior, and social media. This is especially important for media organizations, as the industry's entire business model continues to transform.
Where is this person?
You may be wondering: Does such a person exist? Where do organizations find one individual who encompasses this blend of intellect and talent?
And if you work in PR, marketing or communications, you may be curious if you have what it takes to be a Chief Digital Officer.
Grossman and Rich maintain that people considering CDO positions "may be reluctant to join established organizations, viewing them as old fashioned." The co-authors note that many CDO candidates come from cutting-edge, entrepreneurial organizations.
Here's another noteworthy point from Grossman and Rich. "Companies… have to move very quickly when they find and meet talent that has potential. The current state of supply and demand almost guarantees that other opportunities will be available to talented candidates."
The bottom line about the evolving role of CDOs brings us to the real bottom line in business. Chief Digital Officers are leading new revenue streams through digital channels that can leave many people and employees feeling uneasy.
If the CDO is unable to succeed in brand management, e-commerce, transactions and customer engagement efforts, his or her organization can soon face financial disaster.