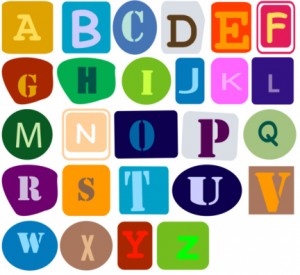 We're all consumers. We're all customers. We're all communicators.
Recently, technology has forced business to rethink these roles. When separated into thirds, each role is powerful in its own right.  Combined,  they can build up or tear down businesses, corporate cultures, company visions, and relationships.
How are you and your organization meeting the needs of the new consumer?
Consumers of information
Statistics show us huge changes in how people are consuming information and news through technology and social channels. Are you making it easy or difficult for people to find and devour your blog posts, interviews, articles, and videos? Once on your site, are people consuming your information in a hearty way, just nibbling and not really impressed, or reading the menu in the window and going elsewhere? You'll know how hungry people are for your content by reviewing analytics, metrics, and even surveying them. 
Customers
How do you like to be treated when you visit a store, hotel or mechanic? I know I appreciate when the staff acknowledges me with eye contact or a quick hello. I appreciate when they take time to ask and listen to the reason I am there.  I appreciate when they explain details of services and costs. Sub-par or even horrendous customer experiences make me feel inclined to share with my fellow Tweeps. 
Author and speaker Gary Vaynerchuk said, "Social media is word-of-mouth on steroids."  I've been working since I was 12-years-old. I can tell you I haven't always given my best to customers. Proud of it? Hell no. Customers wanted to spend their hard-earned money, only to be short-changed when I missed an opportunity to be more helpful or more interested.
Customers have new power today, and they know it. This power and voice-of-the-customer concept didn't exist in 1975. How is it affecting your business, attitude, and staff training? How is it impacting your bottom line and reputation? 
Communicators
When you know (and have the research to back up) how your prospects and clients want to be reached, informed, and communicated with, you will shine.  If you fail to understand that different people require different communication modalities, you'll be losing potential customers without knowing where you went wrong.  If you think one size fits all, think again. Some people need graphics and videos. Others like texts and mobile messaging. Many people prefer emails with bulleted lists. Others pop in earbuds and listen to a podcast or audio message. 
And here's a shocker: Some people prefer a phone call. A human voice.
How are you managing these relationships? Are you meeting the needs of:
The new consumer of information who accesses data anytime and anywhere? 
The new customer who refuses to be ignored? 
The new communicator, whose pockets and bags are stuffed with gadgets and chargers?  
Your comments and insights are always welcome.