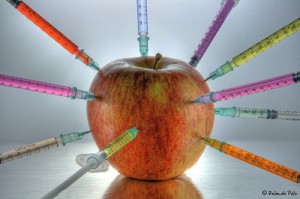 This week is National Poison Prevention Week. Who knew? Sure we can protect our kids from dangers lurking around the medicine chest, garage and laundry room.
What about us grown-ups? We certainly know the dangers of ingesting poison —but many of us have our own internal poison. It's our toxic communication.
Do any of these sound familiar?
1. Someone compliments you and you "argue" with them instead of saying thank you.
2. The unforgiving soundtrack in your head is still focusing on mistakes you made last week, last month, last year, last decade…
3. You believe the poison someone else spewed in your direction when you were a child, and it's now "the truth."
4. You have a long list of reasons (also known as excuses) as to why you are not good enough for a promotion, new job, better relationship, etc.
5. When a conversation is focused on negativity and crisis, you jump right in to add your own horrific experience.
6. If the weather is bad, you convince yourself  it will be a "bad" day.
7. Complaining, criticizing and judging are all in a day's work.
8. When someone asks you how you are, you reply "Not bad", instead of "good."
9. You often begin sentences with the phrase, "The problem with that is…"
10. It's so much easier for you to see the obstacles in a given situation, rather than something positive.
It's not inappropriate to be happy. Internal poison leaks out of you in business and personal relationships, and everything that you do. 
Do you need to call poison control and clear out the toxins so you can communicate an empowering and positive message to yourself and everyone you meet?
(Photo Credit: Rolando Polo)