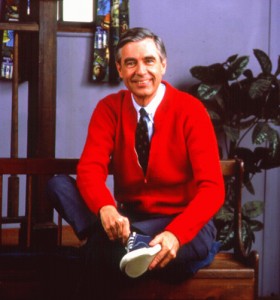 Dictionary.com defines the word community as  "a social group of any size whose members reside in a specific locality, share government, and often have a common cultural and historical heritage." It also states that the word community is a noun. For all the social media geeks, I guess our "specific locality" is the universe.
In social media circles, community may be a noun (a "virtual place, space, or chat" ) but the focus of a successful online community is verbs: action, interaction, engagement, sharing, and giving.
Building a community online is all about these five core words: What Can I Give You?
What can you give to build and contribute to your social media community? Consider these opportunities:
I can give good information.
I can give my time to others who ask for help.
I can give my business expertise without expecting anything in return.
I can give a virtual hug or smile when I believe it can help someone's mood.
I can give a link to a resource.
I can give hope and wisdom by sharing an insightful or uplifting video, article, or blog post.
I can give a recommendation on Linked In or a #Follow Friday shout on Twitter.
I can give someone a compliment or postive comment on their blog.
I can give someone a break (by not calling them out on something in public)
I can give my experiences and "lessons learned" in a chat or group forum.
I can give someone space if they don't respond to me as I had wanted.
I can give a second chance to someone who may have goofed.
I can give a social media newcomer helpful tips and connections.
I can give students, interns, and young people an opportunity to learn from me.
I can give the gift of my attention to others by acknowledging and appreciating them.
In a different generation there was a catch phrase of "It Takes a Village." Welcome to a new era that doesn't "take" anything. We have morphed into a community of givers. That's a good thing.
Mr. Rogers (from the old neighborhood) would be damn proud.
(Photo Credit: Dreambird)