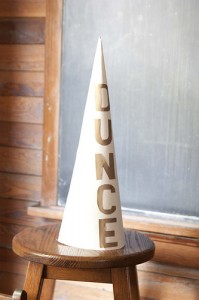 Sometimes you just have to break out of your shell and do something a bit daring. Hence the title of this post.
In my Social Media travels, I've made note of five things that can stop people from reading your blog, visiting your site, connecting with you…and buying from you. 
The  five items below can negatively impact your credibility and online image. Here they are, in no particular order.
1. A Tweet that says "I just worked all day on my new blog post. Read it at________."  A touch of Jersey sarcasm here, but no one cares about how long you struggled to create your genius post. Just tell me what benefit it offers to me (your reader)–what can I learn from your prose and insights. It's not about you, silly. It's all about me.
2. Please RT. I've always been a bit rebellious, so don't tell me what to do. If I like it, I know I can re-tweet it. Now sit down, Skippy.
3. A message or Tweet that says "I need 12 more followers." Please refer to Rule #14-C in the Social Media handbook. It's about quality relationships and not quantity. Quit counting and start creating. Then you'll have plenty of followers and you won't need to beg. Desperation is very unappealing in the marketplace.
4. A profile that claims you're a leader in your industry, and you just joined Twitter last month. This raises a red flag. If you're in marketing, public relations, branding, or advertising, tell me this: Where have you been??
5. A message or headline that includes words like "new" , "trends", and "top" —and when I click the link, the article or post is a year old. In the digital time zone, that belongs in the Smithsonian.  Take a minute to freshen up your Tweet. Hey, we're in real time.
I vented. I feel much better. You?
(Photo Credit: Cracker Country Living History)