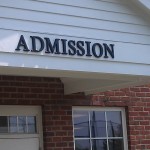 They lack basic communication skills and business competencies. So how are millennials earning college degrees and preparing for the workforce?  
A recent Gallup poll reveals 11 percent of employers feel grads are ready for work. Educators, meanwhile, are giving themselves high marks for preparing students for the labor force.  
At a recent IBM Conference, T-Summit 2014: Cultivating Tomorrow's Talent Today, educators and business leaders addressed the disparities.
Paul LeBlanc, President, Southern New Hampshire University, was one of the conference speakers. I interviewed him about the changes in business and education.
Q: How do employer expectations differ from the past two decades?
A: Twenty and 30 years ago there were different patterns of employment. Someone graduated from college and got a job that they stayed at for some time. For the first three years, that new employee would be moved around in different roles, mentored, and trained. They would become fully immersed by building internal networks, learning the discourse, understanding company culture, and becoming familiar with processes. This would keep them at the top of their game.
Today, companies want students who can do this immediately. Business is pushing down into universities a set of expectations that in some way weren't there before.
Q:  Tell me about the higher education model that was the centerpiece of the conference.
A: We always thought of higher education in terms of a 'T-model.' The horizontal bar of the 'T' is the broad-based Bachelor's Degree. The long vertical is a student's major that reflects a deep knowledge of one subject, such as accounting, and it may include some sociology and fine arts.
We're now hearing from employers that the horizontal bar in the 'T' is more complex. Businesses are looking for graduates who can think in terms of systems and work in cross-functional teams.
In a college setting, for example, a student who majors in marketing will do small group projects with other marketing majors. With the new cross-functional model, the interdisciplinary approach is needed so marketing students will integrate with accounting and engineering majors. That's what the reality of work looks like today, but universities don't usually replicate that.  Instead, students work in silos.
Q: What kinds of changes should colleges be making to better prepare students for work?
A: Historically students didn't worry about the job market so much. They don't have that luxury any more. We want students to have a plan and to be purposeful as they think about their four-year journey.
We are now revisiting career services. They simply can't help students polish résumés and do mock interviews right before graduation. That was fine 30 years ago, and it's still an important piece, but it's a tiny piece. The reconceptualization of career centers encompasses several things, such as having these discussions at freshman orientation. At Southern New Hampshire University, alumni now make themselves available for mentoring and internships to give students a better sense of what the real workplace looks like. We're moving away from asking alumni for financial help and looking to them for more business-related contributions."
Brandon Busteed, executive director of Gallup Education, says the notion of shared responsibility—not finger pointing—is important.