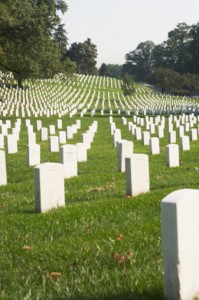 Managing a crisis, especially in a high-profile story, is no easy task for PR and branding experts. It's challenging, visible, and often causes heads to roll. 
I bet you haven't done damage control for a dead person.  
There are telltale signs the late Penn State football coach Joe Paterno's brand has gone to hell in a hand basket, even from the grave.
Here are five reasons branding and PR pros would run from this one…and fast. 
1. The scathing report from an independent investigation led by Judge Louis Freeh reveals Paterno and other Penn State leaders "repeatedly concealed critical facts" about the cover-up of child sex abuse allegations made by former Assistant Football Coach Jerry Sandusky. 
2. Debate continues if a bronze statue of the now disgraced and deceased coach should go. 
3. A huge mural titled "Inspiration" near the Penn State campus features 'JoePa' with a halo painted above his head. Many want Paterno's face painted over, but the artist maintains he has no intention of doing that (he did paint over the halo).  The artist says Paterno will always be a part of Penn State's story.    
4. Months before the story explodes, the coach nails a $5.5 million contract, including the forgiveness of loans, the use of hydrotherapy equipment for his wife (really??!!), and access to a stadium box for his family for the next 25 years. Use of a private plane had been part of previous contracts, so that remained unchanged. 
5.   Nike has announced it will remove Joe Paterno's name from the company's child care center in Beaverton, Ore. 
 Is Joe Paterno better off dead?