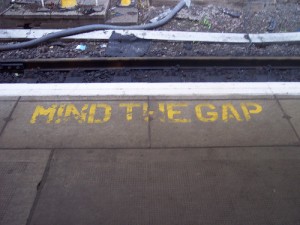 "Play nice!"  Every person over the age of 18 has either heard this shriek from their parents or spewed these words to their own little ones.
Sometimes business professionals need a polite reminder to "play nice." Meetings, projects, challenging work environments, personality clashes, generational gaps, and shrinking budgets, (throw in personal stress, too)  can wreak havoc on our communication skills and interpersonal relationships.
I want to share 20 tips with you to ease communication strife and help people function more effectively.
1.  Give someone a break. You may not agree with them, but you can consider that "other things" may be going on in their world that you are not aware of.
2. Avoid looking at a disagreement or gap with the mindset that there will be a winner and a loser. Instead focus on what both parties want and how you can achieve a positive outcome for everyone involved. This is called a compromise.
3. Leave your ego at the door. When you can navigate issues and challenges at work without taking things personally, everyone benefits.
4. Be open to other opinions. This may come as a shock, but you don't know everything. Neither do I. Listen without judgment. Be open to new ideas, perspectives, insights and information.
5. Choose your words carefully. Whether you're in a meeting or sending a group email, communicate with words and opinions that you will not be ashamed of in an hour or a week. Hasty communication can spell trouble.
6. Look for similarities. Don't focus on what is dividing you. Instead work to find common ground that will bring people together.
7.  Ask good questions. The core reason for the conflict may be buried. You will only get to the the heart of the matter and be able to work through it if you can politely uncover the root of the issue. Avoid interrogating and go for curious.
8. Forget about raising your voice. The only time you should yell is if the building is on fire. If someone else raises their voice, lower yours. It's a powerful communication tool that can ease tension.
9.  Slow down the conversation. This will enable you to digest what is being discussed without having to rush to answer or possibly misspeak.
10. Work with the facts. Don't make assumptions.
11. Begin sentences with the word "I."  When you start a sentence with the  word "You", people automatically become defensive.
12. Admit when you are wrong. Own up to your mistake, apologize, and move on. This is what adults do.
13. Avoid emotional words such as "believe" and "love" when describing your position or opinion. This is business, not a soap opera. Ladies: there are scary statistics on women who choke up or cry in the  office. Bring the drama to the restroom and recover in private. For everyone's sake.
14. Agree to take a break if necessary. If you seem to be at a stalemate (it's great if you can agree you are stuck!), suggest a 5 minute break to get fresh air, and then resume your discussion. One note: Be sure to get back to your conversation in a timely manner. Postponing it won't close the gap.
15.  Try not to interrupt. Allow people to finish their thoughts and sentences. You'll get your turn. One voice at a time.
16. Smile. The expression you wear on your face can be more powerful than your words.
17. Cut to the chase. Ask the loaded question, "What is the the outcome you're looking for?"  Be sure to listen to the response.
18. Show compassion. Empathy, congeniality, and thoughtfulness (Emotional Intelligence) are critical life skills.  
19.  Pay attention to verbal cues and clues. We communicate through our senses or modalities. People are generally visual, auditory, or kinesthetic communicators. If the other person is visual (says things like "I'm not looking at it that way"), and you respond in an auditory modality with, ""That doesn't sound right", you are speaking different languages.  Once you communicate in the same modality, you'll be able to build rapport.
20. Listen first, then respond. Don't be distracted thinking about your answer while the other person is speaking. Be courteous and hear them out. Then take a moment to gather your thoughts and respond.
The key is to focus on a solution that's best for your company.
(Photo Credit: Fray_Bentos91)