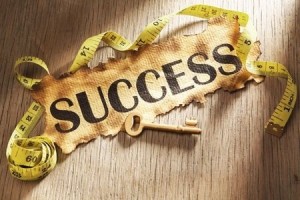 It's a loaded question that we often hear from Oprah: What's the definition of success?
Strayer University has launched a formal effort to convince publisher Merriam-Webster to update its dictionary definition of success. But it's not quite as it appears. After reading posts on Vice and Business Insider, there may be more sizzle than steak to some of their reporting.
According to Merriam-Webster, success is a noun defined as "the fact of getting or achieving wealth, respect, or fame." This part of the definition has leaders and students at Strayer calling for the modification. However, both Vice and Business Insider didn't mention Merriam-Webster's second definition of success: "The correct or desired result of an attempt." The latter, of course, has plenty of wiggle room in the word "correct." What may be "correct" to you may not sit well with me.
I agree with Strayer University's take that the first definition of success doesn't truly reflect the way in which many people today think of ultimate achievement. And, of course, times have (significantly) changed since Merriam- Webster first published its definition. To me, the second definition is closer to my own belief, but it remains far off from many others' musings.
Take It to the People
To gauge public sentiment, Strayer University commissioned a survey of 2000 people ages 18 and older. The research was conducted last year and revealed that 90 percent of respondents believe Merriam-Webster's definition of success should be revised. Only one in five people connected monetary wealth with being successful.
Those polled say success is more about happiness than "money, power and fame." In addition, the survey found:
Nearly 70 percent of people associate success with achieving personal goals.
More than 65 percent defined success as having good relationships with friends and family.
Some 60 percent said it's about loving what you do for a living.
Welcome to a New Age
Does the definition of success change with the coming of age of different generations? Millennials have certainly had their collective asses reamed for being too narcissistic, disengaged in politics and lacking basic business and communication skills. These traits don't exactly paint a picture of success. Still, despite all the criticism heaped on this demographic, millennials get high marks in corporate social responsibility and diversity. These characteristics are certainly aligned with Strayer University's definition of success: "Happiness derived from good relationships and the attainment of personal goals."
In a press release, Strayer University president Brian Jones said that Merriam-Webster's official definition of success doesn't reflect the reality of how Americans think about, discuss and ultimately pursue success. "If we take it literally, it would mean people who love their jobs, have happy families or help their communities aren't successful. This is a dangerous notion as it can lead people to believe they are unsuccessful because they haven't amassed a certain amount of wealth or fame," said Jones. "Our belief is that there are many definitions of and paths to success and that all journeys to success are unique and should be celebrated. We believe the official definition of success should reflect that," he said.
As publisher of CareerTapped.com, an educational business content community for college students and employers, I love the fact that one of our most popular features are the "Success Profiles." We highlight students and sponsors who share not only their successes, but their failures and lessons learned. These candid admissions are critical motivators in professional and personal development.
Here's a sampling of how college students in the CareerTapped community define success:
Samantha Pasciuto: "Success is the sense of pride one gets after hard work is completed."
Kyle Beebe: "Success is achieving a long-term goal or aspiration leading to financial freedom, and business connections that last the entirety of one's life."
Makayla Smith: "Success is being able to set a goal and then achieving that goal. You aim to do the best that you can to get to where you want to be. "
Myles Biedermann: "Success is when you achieve your goals and daily aspirations to the fullest potential."
Matthew Nesti: "Success is reached when you are satisfied with the work or job you have done and you feel a sense of pride."
Lydia Snapper: "I'm an aspiring writer, so success is having someone I don't know reach out to me and tell me that something I have written meant something to them or has inspired them."
Nicholas Suriani: "Success is not a measure of wealth. It's a measure of accomplishments. It is ambiguous, and allows for everyone to have their own interpretation of the word."
Austin Ogiba: "Success is achieving a goal or task that makes oneself feel accomplished and happy."
Here are several examples of how business professionals—most of whom work in communication, social media and education—define success. Notice their definitions aren't exactly aligned with Merriam-Webster, either:
Attorney and blogger Sara Hawkins: "Many people define success by money. However, when I was very young, I learned that if you define success by the money you have or earn, you may never see yourself as successful. Success in an inside measurement. Yes, money is good, but it's not the only metric." @sarafhawkins
Small business consultant and entrepreneur Brian Moran: "Success has a thousand different definitions. It doesn't matter how I define it; it matters that you have a definition for it." @brianmoran
Ophthalmologist Dr. Robert Scharfman: "Success is doing what you like, doing it well and making a living doing it."
Marketing and PR CEO Ashley Cisneros Meija: "Success is truly achieving balance professionally and personally." @chatterbuzzz
Adjunct communications professor Kevin Freeman: "It's about achieving and completing a targeted goal with results that the individual feels comfortable with at the end of the activity."
PR entrepreneur and adjunct instructor Deirdre Breakenridge: "Making a difference in the lives of your family, friends and industry colleagues." @dbreakenridge
Personally, I like actor Denzel Washington's definition of success: "For me, success is inner peace. That's a good day for me."
It remains to be seen if Merriam-Webster will revise the definition of success. But Strayer University's movement to draw attention to our changing social mores and values are important, as it goes well beyond a play on words.
(Image via)