(Editor's Note: This is a guest post provided by Alicia Lawrence)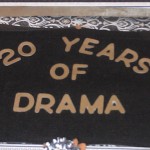 Storify is one of the new kids on the social media block, but it's made a big impression. Founded in 2011, the website curates content from all over the Internet, eliminating the need to jump from one site to another for information.
You may have already seen the work of Storify in the news. The Washington Post, NPR, and other media outlets have started using the tool to build context around the biggest stories of the day.
If news editors are reaping the benefits of Storify, so can you.
Here are five ways you can use Storify in public relations.
The 'About Us' Section
Every company website has a page dedicated to how the company began, what it does, and how it does it. Why read it when you can see it? Use Storify to combine web content, a promotional video, slideshows, interviews, raves on social media and testimonials from your best customers. Turn your story into a multimedia experience and then share it! Storify even gives you an option after publishing to tweet the people you mentioned in the board letting them know you used their post.
Product Launch or Campaign
If your company is launching a new product or simply revitalizing an old one, you could issue a press release, a how-to video, and early buzz from thought leaders. However, you'll get better results if you combine all those things into a Storify board. This board should give a full account of what you say about the new products and what others say, too. If it's a versatile product, include tweets, pins, or videos of how others are using it.
What People Think
When it comes to reputation, consumers are more apt to listen to other consumers than to what the brand advertises about itself. Instead of pointing people to a dozen social media sites, put the raves on one Storify board. Add reviews from consumers and critics, award notices, and other high praise. Plus, when asking for comments and feedback, you can suggest that customers go to Storify to add their opinions to the chatter.
Event Recap
Event promotion is one of the main responsibilities of a PR manager. Storify can make it more immersive, especially for annual events. If you have a big event coming up, create a board around last year's gathering. Include tweets, photos, videos and other content from speakers and participants that emphasize how fun – and valuable – it is to attend the event. In addition, don't forget to promote the newest event – multiple tweets showing the excitement of attendees for this year.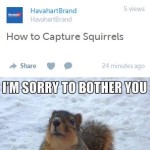 How-to's and Troubleshooting
When you search for tutorials on how to use a product or solve a problem, a lot of YouTube videos appear in the results. By pulling everything together in a Storify board, you can bring your listing to the top. Instead of creating different boards, combine the two. For example, I just created a board for Havahart with how-to videos and instruction manuals for setting up traps, as well as a few funny pictures and reviews for the product, into one single board.
Finally, what makes Storify different is that it lets you organize all the posts, tweets, videos and other feedback about your business into one convenient, interactive location.
Alicia Lawrence is a content coordinator for WebpageFX and blogs in her free time at MarCom Land. Her work has been published by the Association for Business Communication, Yahoo! Small Business, and Spin Sucks.