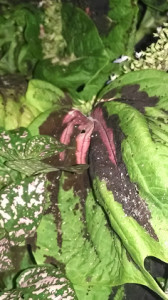 Leaders and business professionals will have plenty of work in 2015, and, hopefully, there will be some downtime as well.
Yes, it's important to unplug and take a break from the office and daily responsibilities. A change of scenery is equally as important.
Motivational coach and business author Denis Waitley takes an annual pilgrimage to Africa that is worth noting. He has written about The Safari Called Life. The metaphor of the safari and work is what's most important.
"I view life as a way of traveling on a mysterious, ever-challenging safari, where the trail is blazed by our daily choices, actions and responses," says Waitley. "There is an oft-repeated cliché I have heard ever since I was a boy: "It's a jungle out there!"
We hear incessant news reports and dismal accounts of violence, unhappiness and instability around our neighborhoods, cities, and the world. People are hurting. Pessimism is permeating our minds and spirits.
How can we survive and achieve success and serenity in this savage paradise called life, ponders Waitley.
"Life in every environment today is a savage paradise. Savage to the ignorant, uneducated, unskilled, prejudiced and ill-informed. A paradise to those who have learned to adapt to and manage change, remain flexible, unhook prejudices, view failures and mistakes as temporary detours and target corrections, and remain lifelong learners. Our safari guides were comfortable and at ease in the dangerous ecosystem of Africa. We, on the other hand, felt vulnerable, insecure and hesitant. We were the newcomers, the tourists. They were the guides, confident through training and experience."
Using the safari metaphor, Waitley says the quality of your journey will depend on your preparation, choices and responses. He urges us to become a guide, instead of a tourist.
How will you prepare for your own adventure?
Here are Waitley's suggestions:
• Learn from those who have gone before
• Travel lightly; no extra baggage
• Be prepared and expect the unexpected
• The more you learn the less you fear
• Respect your environment
• Leave your ego behind
• Anticipate, innovate and make do
• Be optimistic; tomorrow did not exist before
• Collect memories instead of souvenirs
• Enjoy the journey
• Celebrate all life, not just your own
So, is it a "jungle out there" or a glorious adventure awaiting each of us?