(Editor's Note: The following guest post has been provided by Alicia Lawrence)
Every communication strategy needs a good assessment once in a while.
With the Internet always changing, it's good to re-evaluate how your tactics have performed and if there are any new ways to achieve your objectives.
Conduct an Audit
My recommendation is that you conduct an audit by taking a look at the previous year. Examine all of your company's PR efforts and the results and growth you've achieved. You'll also want to look at your competitors to get a good idea of any industry changes and how you now stack up to your competition.
Here are a few questions to answer in your audit:
How well did your tactics achieve your current objectives and contribute to the company's overall goals?
Are there any new competitors in your vertical? What tactics/strategies are they using?
Search Google and Bing for any negative reviews along with what's being said about your company.
Are you reaching key publics with your messages?
Are your messages clear, concise and moving your audience to action?
What patterns do you see looking over this past year's data?
If possible, conduct a focus group or one-on-one interview with customers to see how they received your messages. Lastly, analyze your strengths, weaknesses, opportunities and threats (SWOT) to help guide the revitalization of your public relations strategy.
Organize Your Assets 
Take an inventory of all the communication, content, and media contacts you have on file. Eliminate duplicates and update all the information so your media list and reusable information are current.
Make a master list for both contacts and promotional materials in Excel or Google Docs so you can quickly reference and reuse all your materials. While assembling your list, jot down different blog posts or promotional pieces that can be repurposed. By organizing your assets, you'll make room for fresh ideas.
Restore Your Key Messages
Throughout the year, key messages sometimes become outdated or pushed aside as you try new creative ideas. An audit halfway through the year is a great time to get refocused and restore those key messages to become relevant once again.
Look over your previous key messages you included in your campaigns and evaluate whether they need to change to better achieve the company's goals. Send out a survey to employees or your email list asking questions that will tell you whether your key messages were perceived correctly or whether they had the influence you were hoping.
 Wash Up Your Online Reputation
During your audit, you should have taken a good look at your online reputation. During this evaluation, create an action plan to clean up your reputation online and encourage your fans to write reviews on your site, Google+, and other review forums.
For example, Renewal By Andersen does a great job keeping up with their reviews and have an excellent way of displaying them on their website.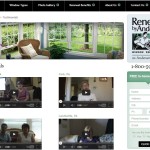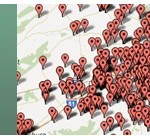 Dust Off Your Blog and Social Profiles
Let's not forget that a company's blog and social profiles are important promotional tools. Create an editorial calendar for the next quarter, or if you can the whole year, to help you stay on track in posting.
Make sure your content management system (such as WordPress), plugins, and theme are updated and all the links work. Revisit and correct the information in your social profiles. Take a look at your social analytics to get a better grasp on what kind of posts your readers enjoy and how to improve your digital strategy this year.
Your blog and social channels play a significant role in restoring your relationship with key audiences. The point of energizing your PR strategy is to reconnect with those customers, reach out to new ones, and keep them happy, informed and buying your products.
 Alicia Lawrence is a content coordinator for WebpageFX and blogs in her free time at MarCom Land. Her work has been published by the Association for Business Communication, Yahoo! Small Business, and Spin Sucks.