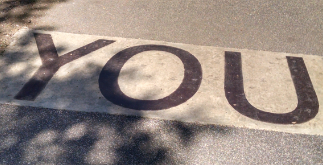 If you've ever had your pupils dilated during an eye exam, you know the frustration of the distorted vision that lingers for hours.
People in all walks of life and occupations deal with blurred distorted vision every day.
There are eye doctors who have no vision. No, they don't need drops to dilate their pupils. They are bright, educated professionals with tunnel vision and closed minds.
 There are graceful and poised dancers and actors who can make all the right moves on stage. Yet they can't seem to get out of their own way.
 Ever spend leisure time with teachers who know everything?
 Have you talked to truck drivers who have no sense of direction in life?
Leaders must have clear vision, the right moves, the willingness to learn, and the discipline of direction to be successful.
The 'Ralph Kramden' big idea moment
There is actually nothing mystical about vision, states a post on Bates-Communications.com, an executive leadership consulting firm.
"A vision is a picture of what an organization could and should be. A hallmark of great leaders is that their vision includes big ideas. Big ideas get people excited. Nobody wants to do something small. Leaders want to feel motivated about coming to work, because what they do matters. Some examples of big ideas that most of us are familiar with are Martin Luther King's 'I Have a Dream' speech and President John F. Kennedy's vision for the space program, 'We choose to go to the moon . . . not because it is easy, but because it is hard.'"
The post goes on to say that great business leaders also know how to paint a vivid picture of the future. They make it look easy. However, most of them have worked hard to develop and articulate their powerful thoughts.
Steeped in value and structure
Matthew Richter is a global management performance consultant who says leadership requires a vision that isn't just a picture in someone's head. It has to be a complete understanding for the big picture of where the leader wants to be.
"Leadership guru Stan Slap says that the vision should be a better place than where we are today. It should be a clearly communicable picture of the future, steeped in value, and philosophy, as well as structure," writes Richter. "A clear vision provides direction and establishes purpose. For example, a training department may have a clear vision for curriculum development. They know what it will look like three years from now. When a problem arises, their vision facilitates them toward a solution. When their vision is challenged by outside forces, they have the structural strength to defend it." Richter points out that not everyone has to agree on the vision, as it belongs to the leader.
The followers work with the leader to find the best way to get to it, he says.
"Great visionary thinking utilizes a symbiotic relationship between the leader and the follower, fostering collaboration, innovation, and camaraderie," notes Richter.
Speaking of vision
Leaders also know when to speak about their companies and articulate their visions.
Stanislav Shekshnia is anaffiliate professor of entrepreneurship and family enterprise at INSEAD. He has interviewed many Fortune 500 leaders, and concludes:
"Not only did we feel the sheer passion of these individuals, but saw that their personal ambition is merged into the goals of their organizations. They appeared to be on a self-defined mission, rather than on a job."
What do you envision?  Is it clear?