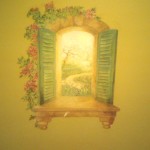 "The game has changed in the SEO world. You're not just looking at clicks; you must know the value of a visitor and start to quantify it."
That's the message from Melanie Mitchell, senior vice president of search strategy and marketing at Digitas, a global integrated brand agency. During our recent interview, Mitchell shared the following ways for businesses to create content and convert prospects into customers.
1. Understand consumer behavior at its core. Businesses must know what the consumer is doing across content, social, mobile, and search. We can't think about silos of search or social strategies. We have to look at where the consumer is and then make sure we're intersecting that consumer at their point of interest.
2. Understand the search journey. We have to measure analytics at a deeper level than just clicks. Most people begin with a generic search and are led down a certain path as they gather information online. Fully understand the consumer's journey. What tools are they using and what tools do you need as your paths intersect?
3. Understand how people use your content.  Are they engaging with you, sharing it, converting, and increasing your revenue?  You must determine if you have the right message. And if it's not the right message and content, what do you have to do to course correct?
How does Mitchell bring it all together? "It's really about finding your audience. What's their journey; how do you connect with them?"
Recommended: Mitchell says she's big fan of BrightEdge, a free measurement tool. "You can cut and slice data in many interesting ways. You can look at what's happening in your video, content, image, and shopping. But you can also look at the competitive space in social and who is winning in these areas. This will help you decide if you want to play in that space and find out if there's an opportunity to cut through the noise. BrightEdge lets you track it, not just from a traffic standpoint, but at the conversion level."
PS: If you want hundreds of tips on content, blogging, marketing, and PR pitches, check out The Badass Book of Social Media and Business Communication.