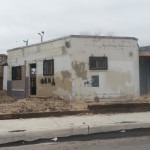 Energy and Momentum. That's the theme I've adopted for 2014.  
The following nine topics recently crossed my radar.
Are you ruminating on website designs, crowdsourcing, podcasts, or agile social media? This post may spark the energy you need to get off the dime.  Translation: Read this and take action!
If you're like me and are committed to learning (and applying) new practices and tools on a regular basis, you'll want to bookmark this and share it with your likeminded friends.
1. Code? Say What?
Do Non-Techies Need to Know How to Code?
2. Mumbo Jumbo
10 Words Your Graphic Designer Wishes You Knew
 7 Google+ Terms You Should Know
3. Show Me the Money!
5 Tips on Crowdsourcing Your Brand's Influence
4. A New Website? Yikes! 
The Complete Guide to Launching a New Website
 What Should I Put on the Homepage?
5. Can You Hear Me Now?
Give Voice to Your Apps: Why Speech is Replacing Touch on Smartphones
6. Video Killed the Radio Star…Or Not
Tools to Make a Killer Online Podcast  
7 Reasons to Use Multimedia When Communicating  
7. Market, Market, Market
How to Write Call-To-Action Copy that Gets People Clicking  
Build Experiences Instead of Products
How to Use Psychographics in Your Marketing  (Why buyers buy)
Work Hard on Content, But Focus on the Audience First  
8. More Social Networks? Eureka!
Could Pheed and Line Become Major Social Networks in 2014?
 9. The Times They Are a'Changin' aka Flexibility
Agility is the Key to Business Success in 2014
 Nos. 1, 2, and 7 (Psychographics) are where I am starting.
Where are you putting your energy?