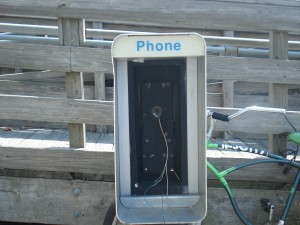 They say PR has morphed into content marketing.
Weren't PR pros creating press releases, story ideas, product information, events, and pitches (aka content) long before social media? Armed with the "purple snowflake" we had the arduous task of marketing our brilliance to reporters and decision makers. The only change I see is that we are generally sidestepping traditional media and heading straight to the consumer.
So content marketers we are. And we are storytellers.
Here are 8 points and a whole bunch of links (22 in all) to help guide you through the transition:
1. Begin the journey. In content marketing — as in most things in life — organization trumps chaos. I offer you templates so you don't have to reinvent the wheel. As Joe Pulizzi writes, "Process and constraint drive creativity…we have rules so we know when we're breaking them."
2.  Consider yourself a publisher. You may never have imagined you would be in the publishing business. "That's not what I signed up for." Damn.  With the voluminous amounts of information to share, and the platforms available to tell your stories and reach the public, publishing is the new black. We don't need Hearst or Ted Turner to get in touch with the masses. You and I are it.
3. Identify the content. How can you determine what your readers want? What is your competition doing? Think Google Keyword tools, trending websites, and surveys.
4. Develop leads through content marketing. Why are you creating and marketing content? You help people solve problems, build trust, and grow business. As a result, you will get leads and referrals to grow your business, too. It's a beautiful thing.
5.  Obey the 10 Commandments of Content. There are many layers of digital marketing and channels available to each of us. Here are some ideas. Which ones are you currently using? Which ones can you explore in the coming weeks?
6. Understand the role of curation in content marketing. When you have a true grasp on quality content, consider expanding into the curation aspect of social media. This approach can add enormous credibility to you and your organization. Keeping in mind that you're a publisher, it's time to help those in your pipeline by providing the "best" content that's out there.
7.  Set aside the belief that journalists are the enemy. Journalists and former reporters are finding their way into small and large businesses because they offer vastly different perspectives on content and how to market it. Their training in news and how to produce compelling and fresh information from a new lens can't be ignored.
8. Study the success stories. Success leaves clues. Read these articles and posts to get ideas and spark creativity for your own content, plan, and business.
Overwhelmed? Please refer to No. 1. If you need help, refer to No. 7 and follow this link.