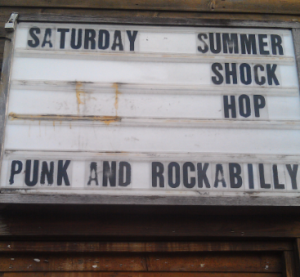 If you want to get more mileage and content from your association event, it's important to strategize a plan beforehand.
All of the marketing buzz shouldn't come pre-conference. There are plenty of opportunities for nonprofits and associations to share your story during and after the event.
The following tips will help pique the interest of those who aren't attending and will offer value to those who are on-site but may have missed a few sessions or learning opportunities.
To implement these suggestions, you'll need to designate a media team. This can be a few interns, staffers, or volunteers who will act as cub reporters.
Send them into different sessions, keynotes, and receptions, ensuring you have "team coverage" and valuable nuggets from a few different perspectives and angles.
The key: Think like a news reporter.
1. Create an online conference diary or blog. Write a few short paragraphs at the end of each day that offers highlights and builds excitement for the following day's events. This can also be a video post, which can showcase the enthusiasm and excitement of an attendee or staffer.
2. Think in sound bites. Your team of reporters should be able to grab phrases, nuggets, and catchy messages from keynote speakers and presenters. These can be tweeted with your conference hashtag or compiled into a 'Top 10' list for post conference updates.
3. Interview a speaker. Using a basic cell phone camera, flip cam, or old-style tape recorder, have one of your reporters prepare questions in advance so they can do a one-on-one at the event. Request the interview in advance so the speaker will be prepared. Ask about trends and insights they may not have addressed in their talk. Keep in mind, the final piece does not have to be a video segment. The audio can be transcribed into a Q&A format.
4. Make lists. With all the distractions bombarding us, people appreciate brevity and reader-friendly messages. Here are some examples: Top 10 industry gems overheard at XXX Conference…. 10 Takeaways from Our Keynote….7 Best Practices for XXX.
5. Create a SlideShare deck. Using one of the lists you have from No. 4, create a SlideShare presentation with graphics. This can easily be produced in PowerPoint and uploaded to the web. Same content; different platform. Cross-promote it on your various social networks.
6. Record a podcast. A conference round-up of highlights, insights, and trends can be recorded by one or two people. It's always good to do the "person on the street" interview rather than a staffer or board member. Testimonials and insights from everyday people are powerful.
7. Gather pictures. Share conference pictures on Pinterest, Instagram, Facebook, and blogs so people can 'see' the action.
If you're feeling like this may be difficult to implement, remember that your team will already be at the event.
Think of this as simply a better use of their time.