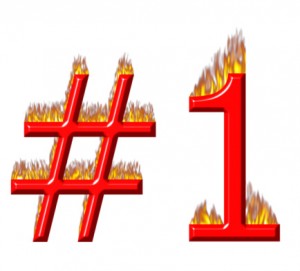 Opening ceremonies for the summer Olympics take place in London this week.
What traits do athletes competing in the 2012 games need to bring home the gold? 
Determination, focus, drive, motivation, and a competitive will to win are the qualities that come to mind.  
Successful professionals have developed these same attributes as well.
Here are quotes from seven Olympic medalists about their experiences. Their insights apply to each of us.  
 1. "When I race my mind is full of doubts: Who will finish second, who will finish third?"-  Noureddine Morceli, Algerian athlete, 1996 Summer Olympics
 Communications tip: Self-talk is the most important communication you will ever have. It determines your success or your mediocrity.
 2. "It was my favorite memory of all competitive events, because it was brand new and it was exciting." – Scott Hamilton, American figure skater, 1984 Winter Olympics
 Communications tip: Develop your creativity. Notice that Hamilton didn't say the games were notable because they were boring and stale. Instead, he goes for thrilling.  
 3.  "When we stage the Olympics it will inspire kids all over the country. A kid in Scotland or Ireland will be encouraged to take up sport."- Daley Thompson, British decathlete, 2-time winner at the Olympics
 Communications tip: Set the stage for success and inspiration. The 'stage' is your website, blog, videos, pins, e-mail marketing and news pitches.  
 4. "A lifetime of training for just ten seconds." Jesse Owens, 1936 Summer Olympics
 Communications tip: Clear your mind of idle chatter and be in the moment.
 5. "I am building a fire, and every day I train, I add more fuel. At just the right moment, I light the match."- Mia Hamm, American soccer player, 2004 Summer Olympics
 Communications tip: In your PR and marketing campaigns, be sure you know the precise time to light the match. This applies to public speaking and blogging, too.  
 6.  "Never put an age limit on your dreams." –Dara Torres, Olympic swimming champion
Communications tip: You can reinvent yourself and your brand. You can learn new technology and ways to do things. Don't believe me? Get out of your own way and see what happens.  
7. "Nobody needs to prove to anybody what they're worthy of, just the person that they look at in the mirror. That's the only person you need to answer to."- Picabo Street, former Olympic alpine skiing champion
Communications tip: If you're communicating weakness instead of worthiness, it's time to make changes.  
Olympians are committed to going the extra mile.  Are you?