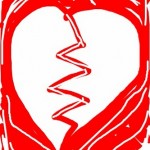 Life support. I can imagine that's not a good place to be. Yes, humans and animals get sick and hover near death. Sad to report that many blogs have taken a turn for the worse. 
How would you recognize the warnings signs that your blog is heading towards the Pearly Gates of the Blogosphere? Is St. Peter waiting for your blog?
When do you seriously consider pulling the plug?
Think about these 7 tell-tale signs:
1. My blog is updated every two weeks, or every three months, depending on when the TV reality shows are on hiatus.
2. My blog is all about me. Hey, my name and mug shot are on the top. Who else would I want to spotlight? 
3. My blog has links that lead to dead-ends and expired pages. I've been too busy to deal with those small details (see No. 1)
4. My blog has posts with word counts of 3,961, give or take. I've been told I'll appear smarter if I write more. Repetition is wonderful when it comes to word count.
5. My blog is quite humble. I don't like to brag and self-promote. I'm sure those search engines and that Google thingie will bring readers my way. I'm not looking to be an overnight success. I'm good behind the scenes. Really.
6. My blog is consistent in it's appearance. All the colors, graphics, and fonts are from a template my 12-year-old neighbor designed. How cool is that? I couldn't afford one of those flashy web consultants. Who needs white space, a theme, and snappy headlines?  And what the hell is WordPress anyway?
7. My blog is easy to maintain. I turned off the response option so no one can comment. It's working out great for me. Low-maintenance is good.
Oh no, is that a flat line?
(Photo Credit: David Armano)