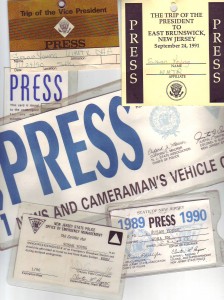 You may have noticed that digital storytelling and brand journalism are making headlines. 
Anyone interested in PR, marketing, social media, and branding knows this new approach to communicating with the public has immense value and influence. It offers refreshing new ways to connect with prospects, customers, investors, employees, and the community.
Brand journalism allows your company to tell its own story in an engaging way that we've never experienced before. 
The concept of brand journalism
 This form of business communication is important for several reasons:
People (consumers) feel disgusted with stilted, one-sided marketing messages filled with canned tag lines and jargon.
People feel good about referring their favorite products, services, doctors, etc. to others.
People feel better when they can use technology to complain and vent about poor customer service or a negative experience.  
People feel good when they know their opinions are valued and they are contributing to the marketing message.  
People feel good when they tell their story, even in 140 characters.
People are relieved they no longer need traditional media, advertising, and big budgets to share their brand and stories.
The secrets of a master storyteller
 A master digital storyteller:
1. Understands the need for all humans to connect and bond.
2. Knows the importance of putting a face on a story (the human factor).  
3. Shares many aspects of the brand, culture, employees, C-suite, investors, customers, and community.
4. Travels deep into the multiple layers of stories he or she is surrounded by and confidently uses available social channels to create cohesive and compelling content for internal and external communications.
5. Appreciates the opportunity to drive and influence mass numbers of people to bring them a transparent and balanced story — without the media.
6. Weaves images, video, audio, graphics, and other social tools to make stories pop and impact people. 
7. Keeps his or her news radar and antennae up at all times knowing that there are stories, profiles, pictures, video clips, blog posts, and interviews just waiting to be developed and shared.
Analyzing your efforts
Of course, metrics and knowing how your messages are being received are important, too. Is web traffic up? Are your employees and customers more engaged? Are you generating dialogues and conversations in chats and LinkedIn groups? Do you know who is 'talking' about you online?  How are you doing with Pinterest? What kind of buzz are you creating? Have you audited your internal and external communications? Are you using tools such as Radian6 to gather stats? 
The next steps
Collectively, we are all in the news business. It's fine for me because I've been working in news, PR, and communication for 26 years. What is described above is a news hub for your company. Translation: It's a newsroom and you have a press pass, whether you want it or not. 
Savvy and successful companies are working with trained news professionals to spearhead efforts to tell their stories. Leaders are happy to integrate content, marketing, PR, and crisis communication.
Many businesses fall short with brand journalism. Leaders feel intimidated and overwhelmed knowing their staff lacks the training needed to develop and execute this concept.
Is your company embracing the power and influence of this new marketing and branding model? Is this the best communication you aren't using?