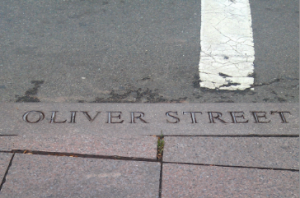 (Editor's Note: The following guest post has been provided by Alicia Lawrence)
Having a tool like the Internet at your disposal is a double-edged sword. While it offers you an incredibly unique chance to reach millions of people across the globe in the blink of an eye, the Web can make you feel like the proverbial small fish in a big pond.
There are many simple ways you can harness the power of the Internet to build your brand, even without big sponsorships or ads. Here are five ways to get started:
Google+
Google+ is a great way to increase your visibility. Besides its variety of features as a social site, Google+ is the biggest factor in developing your brands local online presence. Customer reviews, pictures and your company's information will appear as part of Google Places on the first page of Google and, depending on your industry, on the recently updated search carousel. It's important to build your score on the carousel by asking loyal customers to review your company. Keep all of your information, such as phone and address, updated.
Know your consumer
It's impossible to build a successful brand without knowing who you are targeting and with which audience your product is most successful. Use tools like Compete and comScore to conduct an analysis of your core customers. Look deeply into the behavior of your audience to identify which techniques are effective with your consumers and which are not.
Among other data, you will be able to see information regarding your audience's age demographic, gender, marital status, household income, and locale. Create detailed personas and list what your target audience likes and dislikes. This could range from TV shows to sports teams, to pizza shops.  With these pieces of data in mind, you can then personalize your messaging towards the people who are paying attention to you.
Twitter
Staying engaged with your audience, in real time, is perhaps the most important aspect of building your brand. Twitter allows you to reach all of your followers instantaneously and remain in a constant state of conversation with them. Tools like Followerwonk and Twellow will help you find possible brand mavens and influencers. Keep your brand persona in mind when interacting on all your social platforms.
Google Alerts
One of the best things about the Web is that it allows you to constantly monitor what's being said about you. Google Alerts is key to keeping your eye on your brand's reputation. You can seek out any good reviews written about your product and share it on your Twitter or Facebook page to improve your image. Also, you may want to contact people who have written bad reviews so you can provide them with great customer service. Another real-time tool is Topsy, which allows you to find information about a particular query on the Web including mentions on social media.
Great Content
Content is King. It's more important than ever to create solid content to catch the ever-fleeting attention of your audience. Remember that your website and blog also convey your image and message. Be sure to remain consistent in your color scheme and style, which should match your  promotional material and logo. Use infogr.am to create graphics to help your audience understand aspects of what you do or interesting facts about your industry.
The blog should appeal to the different consumer personas you created earlier. Maxwell Systems is a construction software company that does a great job at creating infographics that both drive traffic to their site and strengthen their brand. For example, this recent graphic has been picked up by multiple high-end construction sites. Notice their color scheme is similar to their website and they've placed their logo at the bottom of the graphic giving their brand visibility.
Alicia Lawrence is a content coordinator for WebpageFX and blogs in her free time at MarCom Land. Her work has been published by the Association for Business Communication, Yahoo! Small Business, and Spin Sucks.