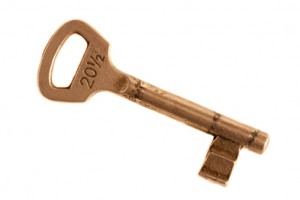 Have you noticed there are an awful lot of social media, blogging, business, and SEO experts out there?  The SME acronym (subject matter expert) is always flying around networking meetings, chats, and online profiles.  You can give yourself whatever title you'd like, but does it hold any credence? I can call myself a queen, but the reality is there's no royal blood flowing through my veins. My roots go back to, well, Brooklyn, New York.  
 What does it take to be an expert? Business and psychology scholars  K. Anders Ericsson, Michael J. Prietula, and Edward T. Cokely have written a fascinating article in The Harvard Business Review that's titled, The Making of an Expert.  They point to research that shows "outstanding performance is the product of years of deliberate practice and coaching, not of any innate talent or skill."
 Ericsson, Prietula, and Cokely contend that real expertise must pass three tests: 
Real expertise must lead to performance that is consistently superior to that of the expert's peers.
Real expertise must produce concrete results. Brain surgeons, for example, not only must be skillful with their scalpels but also must have successful outcomes with their patients. A chess player must be able to win matches in tournaments.
Real expertise can be replicated and measured in the lab. As the British scientist Lord Kelvin stated, "If you can not measure it, you can not improve it."
The authors continue: "To people who have never reached a national or international level of competition, it may appear that excellence is simply the result of practicing daily for years or even decades. However, living in a cave does not make you a geologist. Not all practice makes perfect. You need a particular kind of practice—deliberate practice—to develop expertise. When most people practice, they focus on the things they already know how to do. Deliberate practice is different. It entails considerable, specific, and sustained efforts to do something you can't do well—or even at all. Research across domains shows that it is only by working at what you can't do that you turn into the expert you want to become."
Consider how the three points above relate to our digital landscape and SME's.  Like you, I read ad nauseum about analytics, measurement tools, metrics, and concrete results. I hear doubts from people who talk about return on investment and possible successful outcomes in social media. Self-proclaimed experts are hired all the time to address these issues. Credence anyone?  
So, do you know any experts? If you want to be an expert, are you prepared to step up to the "deliberate practice" mindset in 2011?