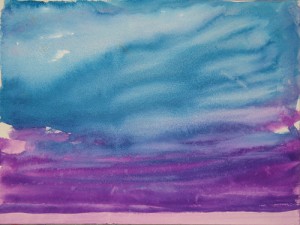 The digital and technological landscapes that we're entrenched in bring exciting opportunities to our business, communication, and networking. Do I dare use the word game-changing? Sure I do.
Consider the 3 A's:
Access: Social networking channels provide us with access to prominent leaders and experts like we have never experienced before. Millennials and Gen X/Gen Y folks may not remember this but for decades it was nearly impossible to "get the ear" of a CEO. The gatekeeper (receptionist/rejectionist) politely took a phone message that mysteriously dropped into the abyss.  The line, "I'll give him your name and number" didn't mean he'd ever call you back. You didn't have to read too far into her words that this really meant, "I'll tell him and he'll ignore you."  If you weren't gunning for the CEO, cold-calling those who had purchasing power was also rough.  The conversion rates and rejections were beyond harsh. Thankfully, things have changed.  On Twitter, I've shared messages  with prominent leaders in the PR and communications field. I've chatted online and offline with Suzy Welch, Gary Vaynerchuk, Patricia Fripp, and Bob Burg. That's why it's critical that our communication, identity and message are clear. We're partying with the big boys. What are you conveying to them?
Attention: The way our brains are wired has not changed over time. Our digital world has significantly impacted how we process and focus on information. We pay attention in different ways than people did five years ago and certainly 25 years ago. Your ability to get someone's attention in less than 1.8 seconds–and keep it for another 1.8 seconds–is critical. By way of our gadgets, we're bombarded with multimedia messages that beg for our attention.  Your written and verbal communication (hate to sound like the SAT's) must be crisp and engaging. That's because an infinite number of people have access to you (see Access).  They may not be interacting just yet but they are watching. You have their attention. What are you doing with it? Are your messages compelling or crap? To help you gauge this, look back at your last 10 tweets or blog posts.
Abundance: Clearly there is an abundance of information that's available at our fingertips. You can communicate with experts at all times of the day or night. The set of World Book Encyclopedia's my family had when I was growing up didn't provide us with that opportunity. Let's combine access to movers and shakers, your ability to grab the attention of others, and the amount of knowledge you can acquire. The result is abundance. Our digital landscape offers you an abundance of relationships, opportunities, education, and prosperity.
Access, attention and abundance are here for you. Now all you have to do is take action. :)
(Photo Credit: Xinem)