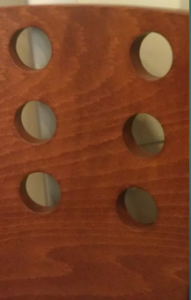 Two statements I've heard recently from business professionals I know have stayed with me.  I'm nearly certain that these folks have no inkling that their words have impacted me long after they were spoken.
1. "I'm in business development, not the marketing department." Did this come from an overworked individual who wasn't feeling especially appreciated when we talked on the phone? Or could she have missed the important lesson that has presented itself to the business community these past five years: We are all in marketing, whether we signed up for it or not.
2. "Time kills deals." I must disagree because it's people who kill sales. Time does not make decisions. People do. If you didn't close the deal, it's because you misread the prospect. Whether subtle or glaring, you missed one or more clues within the sales process that halted the deal. The only reason time has passed is that the prospect didn't have whatever it takes to actually tell you the truth. How do you know what issue or issues prevented your prospect from signing the contract? Go ask them, in a kind and curious way so you can get better. If you believe that time killed the deal, look in the mirror and think again.
Have you heard anything similar?