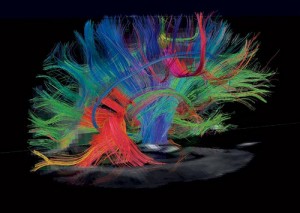 I was thrilled when Liz Wilson at Paper.li asked me (and several others) to offer nuggets of advice for Social Media Day. Below is her original post. It's filled with terrific insights and advice.
What's on your mind about social media as we come up to Social Media Day (@mashSMday and #smday) on June 30?
I wanted to know what people think really matters about social media at the moment. So I asked some of the people I follow on Twitter and some colleagues what was on their minds. What came back varied from engaging employees, to meeting Twitter contacts in real life, to being more visual, sharing less, and treating people like people, not avatars.
My question was:
Can you share one aspect of social media that you think people should pay attention to in the rest of 2012?
A big thank you to everyone who replied.
1. Let's use social to change the workplace
@richardblackham Richard Blackham, klusterr
Focus on being more open, more collaborative and more transparent. This will lead to more accountability and better conditions for the less fortunate of us. Let's focus on the global workforce by letting them have their say…and be heard. We'll all be better off if we do. That's what social is all about.
2. The power is in the virtual/real life connection
@nigelcameron Nigel Cameron, futureofbiz.org
Social media is still thoroughly in social beta. It's still not entirely clear what it is all about and where it is going, which is why smart people are enthusiastic and disparaging and everything in between. But we are beginning to recognize the power of Twitter and other networks for scouting. Here's how we find and test ideas, seek out people, explore frontiers. The real power lies in the virtual/real life connection; when VR meets IRL, digital meets analog. I love my friend Whitney Johnson's coinage of Twirl: What happens when you meet a Twitter friend IRL. Some of us do this all the time and it packs a mighty punch!
3. Today's networks will fragment into specialized functions
@graham_dodge Graham Dodge, Sickweather
Just like the major television networks that lost market share to the multitude of niche cable networks, today's major social networks will be fragmented into specialized functions and areas of interest. This will be accelerated in 2012 by brands looking to support platforms that can best target their customers and include them in the social media conversation.
4. Invest less in personal expression and more in what can help you become the 'person-to-go-to' for a very specific topic
@robingood Robin Good, Masternewmedia.org
Everyone is sharing content and pushing through their social media channels whatever interesting stuff comes their way. So not only we are increasingly bombarded by news and information, but now a growing number of our social contacts are adding more of the same by re-sharing lots of news and stories that we are already getting elsewhere.
If you want to stand out in this ocean of noise, there is one simple recipe that you will see gain adoption, slowly but steadily
select a very specific niche
identify a "tribe" behind it and its specific needs, and
start sharing the "cream" of whatever is relevant to them on that theme.
Become the authority for that specific topic by consistently providing valuable news and resources on that topic only.
If you are looking to leverage the Internet as a means to gain greater trust and authority, invest less in personal expression and sharing whatever can fill your channels, and more in what can help you become the person-to-go-to for a very specific topic.
Robert Scoble explains it clearly in this video: (it's only 1m44).
5. Understand you're talking to people, not profiles or avatars
@chrisguillebeau Chris Guillebeau, The $100 Startup
I'd like people to pay more attention to relationships. By that I don't mean 'ignore online media and focus on offline things', because online is real and significant. But I mean that I'd like people to more clearly understand that when they converse online, they're talking to other people, not just profiles or avatars. I'd like us to focus on how we can serve those people. Can we inspire them? Educate them? Make them laugh? If more of us did that, I think the world would be a better place.
6. Think visual for content marketing and social media
@marketingprofs Ann Handley, MarketingProfs
Consider what role visual content will play in your content marketing and social media. The rise of Pinterest and Instagram and infographics and other visual platforms and tools means that organizations and individuals need to broaden their view of what kind of content they share, and how they share it. Why? Because generating and using interesting visual images is another way to tell your story. In this age of social sharing, an image is worth a thousand slogans. (Ann is co-author of Content Rules, newly released in paperback.)
7. Employee engagement
@kdhungerford Kelly Hungerford, Paper.li
Social media can bring a company not only closer to its customers and end-users, but also its employees. I foresee more companies leveraging this and adopting practices that will enable better listening and engagement with employees as well as customers. The advantage would be greater transparency and trust between the company, the employee and the community. The result could be not only heightened customer and employee experience but also the delivery of more stellar services and products.
8. Vet the information you see on social media before you share
@mjenkins Mandy Jenkins, Zombie Journalism
People should work to get a little bit more savvy about vetting information they get via social media. Working in news, I'm obviously very sensitive to the spreading of misinformation online. While journalists are and should be verifying news online, we could use help from the non-journalists out there. I think everyday users of social media are more sophisticated about spreading rumors than they get credit for – they want more and better ways to know that what they're spreading is real. Some of that can be done with clear, widely shared resources on trying to find original sources or spot rumors. It just comes down to people asking themselves, "Who is behind this account? How do they know what they claim to know?" And thinking for a moment before hitting retweet or share.
9. Feel and be felt, without worrying about personal brands or social media strategy
@evrenk Evren Kiefer, Evrenkiefer.com
Genuine connections never go out of style. Social media extends our reach. We exchange links, relevant pieces of information, we click 'like' buttons and heart-shaped icons. Great! We also worry about tools and buzzwords way too much. On #smday, do we want to celebrate the machines that connect us or the connections themselves? The ultimate purpose of the network is "to feel and be felt" as Ze Frank puts it in his jaw dropping Web Playroom TED talk. Great bloggers and videocasters like Ze Frank, Heather Armstrong or The Bloggess don't sit around worrying about their personal brands or social media strategy. They demonstrate a form of honesty and boldness I envy. It isn't easy, there's always room for improvement but isn't it worth trying?
10. Focus on how social media can actually help you
@mathieu_mateo, Mathieu Mermoud, Paper.li
When using social media, we sometimes get the feeling that a) they are evolving so fast we lose track, b) there are too many of them, so we can't choose, and c) they are, ultimately, just a popular and trendy way to waste one's time. So consider how social media can help you in your life. Then find the one that fits you best and learn how to take advantage of it, personally and/or professionally.
11. The rise of the users' power
@raymondmorinv2 Raymond Morin, Virage 2.0
The fast growth of Generation C has created a new social power that is changing the way we act and interact as a modern society. Enterprises and organizations can't control their brand and their image as before. Now, with the convergence of mobile technologies and social media, users have learned how to benefit from their new power. The influencees are becoming the real influencers, forcing professionals and businesses to adopt new attitudes.
Mobile technologies combined with cloud computing can foster better online collaboration between professionals, organizations and users. But before that can happen, professionals, governments and enterprises will have to re-establish a strong bond of trust with their audiences. They will have to learn to be more generous by sharing knowledge, and get close to their users through engagement. They will have to think beyond the social score and ROI performances, revealing more authenticity and transparency. They will have to learn to become more 'social', and to give before receiving.
12. Quality, not quantity
@beaseitz, Birgit Seitz, Paper.li
Social media is a success story because it allows everyone to take part in public media. It is pure democracy, with all the opportunities and risks that entails. Among the risks are the widespread belief that "the more followers I have, the more 'likes', 'shares' etc, the more 'successful' in social media I am. But at least a lot of people believe it.
This is going to change, since the gap between what is posted and how people perceive it is continually widening. And the sheer amount of content that is posted and published every day needs to be managed somehow. The only ones who can bring order from chaos are the curators.
The new direction: quality, not quantity. Reliability. Added Value. Even tighter integration between offline and online. To provide not just content that is 'good enough' but is better.
13. Use social media as a way to reach people you could never have reached before
@sueyoungmedia Susan Young, Get in Front Communications
Understanding the 'accessibility factor' that social media provides to each of us is something I believe is sorely overlooked. Social channels have given us access to business leaders, decision-makers, thought leaders, and prospects that we have never experienced before. For example, on #Follow Friday (Twitter), it's fine to mention the people in your circles, but be sure to include people whose attention you are trying to get. Retweet one of their tweets. On LinkedIn, join groups where your ideal clients hang around. The days of trying to score an appointment with a decision maker, only to be turned away by the snarky "rejectionist" aka receptionist, are waning. Our point of entry now is social media. Are you using it effectively?
14. Educate the people who aren't kind or generous
@lizwilson2, Liz Wilson, who curated this post
For me social media has been a friendly, welcoming place so far. People have helped me get set up, said thank you for very small things and generally been nice all round. It's not always like that, and I'd like the good guys to find ways to stop the bad ones ruining it for others. I never want to read about another young person who is distraught because they were bullied on a social network. I don't know how it can be done, but I hope we can all try.