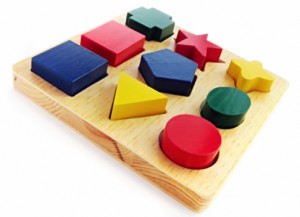 Trying to navigate the blogosphere and find your own voice? It's easy to have an identity crisis as you work to create the persona of your dreams.
 I find that blogging isn't that difficult until educated, professional, bright grown-ups begin to overanalyze things. Most know the basics; hell we got through high school, college, and years of work. Suddenly we can't put together some rudimentary thoughts on a topic we (likely) have been involved with for years. Be brave. It's a new world. Kind of.
Consider these 12 things that every blogger should know how to do:  
1. Make your own rules. Don't get stuck with someone else's belief about word count, frequency of posts, and editorial calendars.Work your blog based on what feels right for you and your readers.     
 2. Stick to what you know and enjoy. When you write about topics you're well-versed in and passionate about, it comes through loud and clear. This will help build your credibility as an expert in your field. It could also be enjoyable.      
3. Identify your audience.  Take time to analyze where your ideal clients hang out online. Who are they and what can you do for them? Do you know their challenges? How can your knowledge add to their success? Hints: Survey Monkey, Google Alerts, chats, and Twitter. 
4. Write to express, not to impress. The secret to blogging lies in the writing. Yes, business blogs must be professional but they are not a dull white paper with stuffy jargon. Be conversational, say exactly what you need to say, and be done. It may be 50 words or 500. No one will care if you write in a compelling and helpful style. 
 5. Understand the art and science of writing headlines.  In our crazy, busy world, you've got eight words in your title that must compel someone to read on. It's about psychology, emotions, curiosity, and marketing. Master this.                       
6. Forget writer's block.  There's no such thing as writer's block. Pay attention to people and the world around you and you'll have a steady pipeline of topics to cover. 
7. Use video.  Video is the hot trend in social media this year.Not everyone is writer, and not everyone is a reader. We all learn through different communication modalities; some of us are more visual while others are more auditory. Enter video blogs (vlogs). Bonus: Record your video and have it transcribed so you can repurpose it.  
 8. Weave your personality into your posts.   Give readers a glimpse into your world. How can you do this while focusing on their needs and challenges? Always connect your experience back to them. Take a look at this first link and see what I mean. 
9. Encourage people to comment, and respond to them. Invite your audience to get involved by asking for their feedback, experience, or opinion. Be sure to check your comments daily and respond to everyone. After all, no one likes to be ignored. Blogs are interactive, not static. Invite the dialogue. 
 10. Find good images. Interesting visuals, pictures, and video snippets all add to the reader's experience. Collect images and build your library. Entice visitors with visuals that help drive your message. Tap into their senses while showing your creativity. 
11. Understand the next steps. After people read your post, what do you want them to do? What's the call to action? Sign up for a free newsletter, video, or webinar? List building and landing pages are essential to building a following, keeping in touch with your readers, and marketing to them in the future.
12. Write and upload your own post. Be sure you can do this from beginning to end in less than 30 minutes.  That means without the help of tech support or a web weenie.   
Building your online community takes time and focus. Commit to it and you will reap the benefits, both personally and professionally.