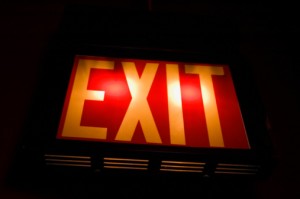 Reporters and news pros around the world are already jockeying to snag the first interview with just one of the rescued miners in Chile.
While we wait for these brave men to recover from their ordeal, I wanted to share ten sound bites and quotable quotes uttered when the  survivors were brought to the surface. Shhhh, don't tell anyone what I overheard.
1. I have great content for my blog. Wow!
2.  No thanks Procter and Gamble. I don't want to be a spokesman for your new deodorant.
3.  Damn, I could have scheduled 70 days worth of Tweets.
4.  I knew Courtney Cox would leave that bum Arquette –just in time!
5.  I'd like to thank my family for deleting the following songs from my i-Pod: "I Feel the Earth Move Under my Feet" by Carole King and  "The Fire Down Below" by Bob Seger.
6.  I never did like that dress code at work.
7.  Did anyone Tivo the new season of "Jersey Shore?"
8.  Elliot Spitzer on CNN?! I thought my nightmare was over.
9.  No way Verizon, I am NOT paying the $93,000 bill you texted to me on September 27th. Your roaming charges are outrageous!
10.  So cool! We beat Larry King in the ratings.
Welcome home.