Hi, I'm Susan Young – Welcome to Get in Front Communications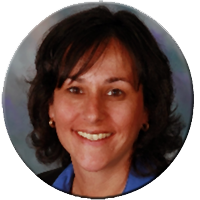 I'm a no-nonsense digital news editor and curator, PR, communications, and small business professional with 27 years of experience. I've won a bunch of awards along the way.
I work with businesses, associations, and colleges to create digital and traditional content that increases visibility, credibility, and revenue.
Organizations hire me to create and manage online news content. In our attention starved world, I filter voluminous amounts of industry  information into easy-to-read, relevant, timely, compelling summaries and newsfeeds for internal or external audiences.
This practice — or content curation — enables organizations to post news on websites and in newsletters, positioning your business or association as a credible industry resource and trusted influence.  Curated newsfeeds are based on 'the human factor' and reflect the personality of your organization. We discern the junk from the gems.  
It's time to use new business media platforms to build brands and communities.
Today, everyone has a press pass.
You don't need traditional media to promote your organization or personal brand. You are the editor; you are the press.
This is your opportunity to share relevant information through stories and experiences that connect people in meaningful ways that grow relationships and personalize business.
Writing, Consulting and Speaking Topics:  
• Recruiting and staffing
• HR
• Workplace issues
• Internal communication
• Leadership and Emotional Intelligence
• Verbal and nonverbal communication (NLP)
• Public speaking
• Inbound and B2B marketing
• PR, storytelling, and brand journalism
• Brand ambassadors
• Voice of the Customer/Voice of the Employee
• Market research, Big Data, and analytics