Hi, I'm Susan Young – Welcome to Get in Front Communications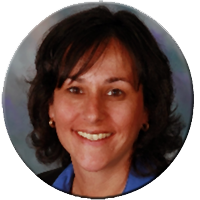 I'm a no-nonsense news, social media, entrepreneur, and communications pro with 26 years of experience. I've won a bunch of awards along the way. These days I am blogging for Monster.com and curating content for professional associations.
I work with organizations that want to use social media and marketing to achieve communication, sales, and business success. 
Businessses also hire me to create fresh, concise, and compelling content that's delivered through social channels. I do a lot of content curation to filter voluminous amounts of information and resources. People appreciate this because they don't like feeling overwhelmed.       
The bottom line in social media and business: Writing, storytelling, self-promotion and sharing relevant information will drive your influence and brand. This is essential, whether you're new to the market or have been around the block a few times.  
My news writing and reporting experience has taught me how to capture the essence of a fabulous story. I interview people and write in a compelling and human style that connects us emotionally.
Today, you don't need traditional media to promote your organization. You are the editor; you are the press. It's time to share your stories and connect with others in a deep way that grows relationships, personalizes organizations, and increases revenues.
Another chapter in my story: I'm a professional speaker and trainer. I'm also certified in Neurolinguistic Programming (NLP).
In the 1990s, I worked as Deputy Director in the New Jersey Governor's Office of Radio and TV. Talk about interesting stories! And most recently, I've worked as the Editor of Ragan's HR Communication, a daily e-newsletter for HR and recruiting executives.